De La Rue share price plummets on unexpected profit warning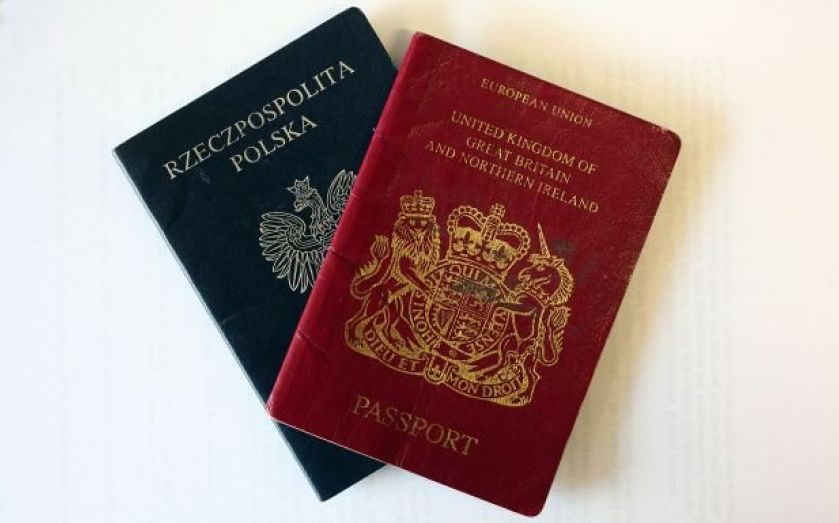 Shares in the world's biggest commercial banknote printer and passport manufacturer De La Rue fell by 26.2 per cent to 560.5 pence this morning, after it issued an unexpected profits warning.
In its economic outlook for the remainder of this financial year and into next, De La Rue said it was lowering guidance because trading conditions had deteriorated "such that expectations for the current and next financial year are now lower".
The worse-than-expected performance was in part because of pricing pressures, and in part because of the "disappointing" trend from machine-readable passports towards electronic passports.
"We have been anticipating a movement from machine readable to "e" passports which are more sophisticated and therefore higher margin. The rate of movement has been slower than expected," Sarah Woodall, communications manager at De La Rue told City A.M.
De La Rue now expects to pay a lower interim dividend of 8.3 pence per share – down from 14.1 pence per share for the financial year 2013/2014. This is the third profit warning the company has issued in three years.
Chairman Philip Rogerson offered some reassuring words, however.
"While disappointing to announce this trading update De La Rue, as the market leading banknote printer, remains a strong, profitable and cash generative business," he said. "We will continue to pursue efficiency gains, invest in the business and in R&D for the future."
Martin Sutherland will assume the role of chief executive next month. Former chief executive Tim Cobbold left the company earlier this year to go to UBM, and Philip Rogerson has been standing in since then.