Davos: Who will be at the World Economic Forum?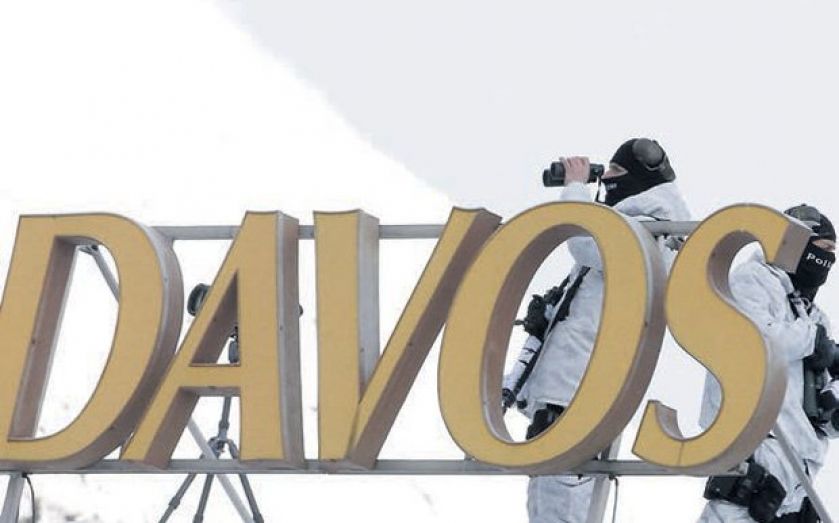 THE WORLD'S elite will gather in Davos today for the World Economic Forum, as business, politics and celebrity converge in the name of global development.
The biggest name of the year making a splash at Davos is William Adams (aka Will.I.Am), but fellow singer Pharrell will also be bringing a little happiness to Switzerland.
It's a who's who in tech, and we can only imagine some sort of showdown (probably with robots) between Google's Eric Schmidt, Yahoo's Marissa Mayer, Alibaba's Jack Ma, Microsoft's Satya Nadella and Facebook's Sheryl Sandberg.
Other non-tech CEOs heading to the slopes include General Motor's Mary Bara, Unilever's Paul Polman, newly-minted Santander boss Ana Botin and Alliance Trust's Katherine Garrett-Cox.
Mad men Martin Sorrell and Maurice Levy will be walking sticks at dawn, fighting over who's media biz is bigger, better and more digitally focused.
It's not often a conference can boast hosting royalty. This year there's Abdullah Ii Ibn Al Hussein talking Middle East security. That's the King of Jordan, if you didn't know. More controversially, Prince Andrew will be promoting British Entrepreneurship at the event.
Also representing the UK is George Osborne, keen to shout about the UK economy outperforming the rest of Europe. Expect at least one sneaky smug grin during his "Recharging Europe" session alongside the likes of George Soros and German finance minister Wolfgang Schauble.
Fellow country leaders who will be in attendance, include German leader Angela Merkel, French President Francois Hollande, President Sisi of Egypt, Iraqi prime minister Haider Al-Abadi and South African leader Jacob Zuma.
Finance chiefs sure to set tongues wagging with prescient comments on the actions of the ECB are Christine Lagarde from the IMF, the Bank of England's Mark Carney and World Bank President Jim Yong Kim. No Mario Draghi. We hear he might be busy.