David Miliband hints at return to politics but still supports his brother as leader of the Labour party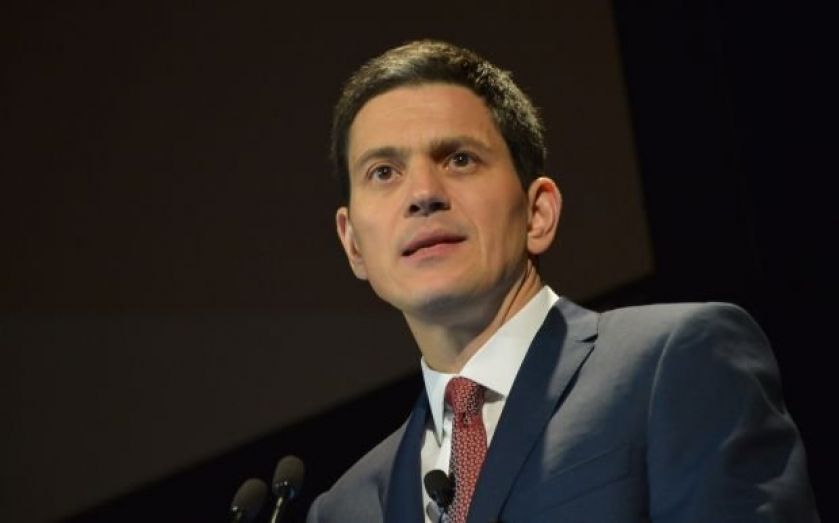 David Miliband, brother of Labour leader Ed Miliband, has indicated that he may return to a career in politics.
In 2013, the former Labour foreign secretary stepped down as MP when he was defeated by his brother in an election battle for party leadership. He moved to New York instead, where he worked as head of the International Rescue Committee (IRC).
But
in an interview with the FT
last night, he said that his long-term plan was not to stay in the US. When asked whether he would consider returning to Westminster, he replied: "You just don't know, do you?"
"Tony Blair and John Major have said that they wish they'd done their post-premiership jobs before they became prime minister," he continued, adding that he "passionately" wants Labour to win in the 2015 general election.
He said that the experience gained from his current job as head of the IRC could be useful for any future political career.
STILL SUPPORTS LABOUR, AND ED
Since Ed became leader, the Labour party has slipped by around six points in the popularity polls, and he now faces widespread criticism from backbenchers within his own party.
But David still supports Ed's position, and when asked whether his brother would make a good Prime Minister, he responded by saying "of course. I would know that better than most."
He described Ed as having qualities such as clarity, vision and determination. "Those are all important qualities," he said.
He added that he believed Ed had the "resilience" to cope with the criticism he now faces. Former Labour leader Tony Blair made a similar comment last month, saying he believed Ed was "robust enough" to deal with doubts over his leadership.