Daredevil: Netflix's Marvel adaptation receives rave reviews following Friday's release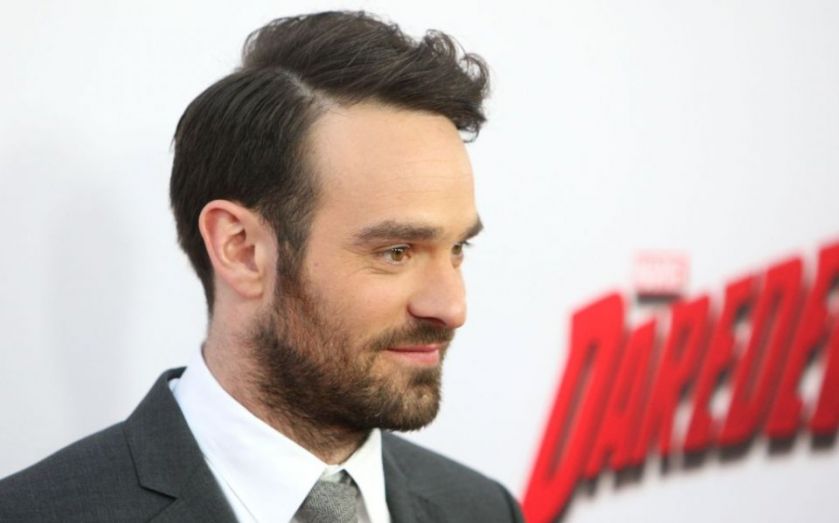 Just like the binge-watchers who gorge on its endless trove of TV shows, Netflix never stops.
Fresh off the back of phenomenally popular shows such as
the Breaking Bad spin-off Better Call Saul
and season three of
House of Cards,
Netflix has teamed up with comic book studio Marvel for the first time to bring a TV series adaptation of
Daredevil
to your laptop screen.
Daredevil, based on the story of Matt Murdock (a blind lawyer who uses his super-heightened senses to take on the New York city underworld at night) may not be the most renowned hero from the Marvel universe, but the hero's story still has a huge following – many of whom were left disappointed by the dull 2003 feature film adaptation starring Ben Affleck.
Thankfully, early reviews of the first season of Netflix's bid to do the story justice suggest the subscription service has once again hit the bullseye. Alongside tweets of over-excited joy from fans, critics were largely full of praise for the scaled back and gritty tone of the show as well as lead actor Charlie Cox's performance, although there were some reservations about the show's plodding pacing.
This is only the first of four new Netflix superheroes who will eventually join forces for mini-series The Defenders.

Is this massive franchise cause to rue the lack of original ideas in television? Probably, but Daredevil has made such a competent and enjoyable debut, it's hard not to be excited by the thought of more (much more) to come.
…at moments in the first episode you had to remind yourself you were watching a comic book adaptation, not a murky police procedural. As stoically portrayed by Boardwalk Empire alumn Cox, Daredevil just about qualified as a superhero, his outstanding talent an ability to appear convincingly menacing with what resembled a damp tea-cosy draped across his face.
Because it's on Netflix, it has the capacity to be something greater, untethered to ratings. But ultimately it's very purple in its prose, yearning to be film noir, but – lacking the writing or the grit to achieve that – playing more like hokey blood porn.
Where traditional television comic-book adaptations feel the need to account for their hero's powers and introduce his central adversary quickly, "Marvel's Daredevil" takes its time…

…The willingness to delay our narrative gratification is a pleasant change from the norm, but it reflects a pace that could charitably be described as leisurely.
This Daredevil is Marvel finally going much darker and bloodier after the pastels of Agents of S.H.I.E.L.D and Agent Carter.

The 13-episode first season leaves the painful 2003 Ben Affleck movie a very distant memory.
We are used to the idea of 'Netflix-exclusive' meaning something like 'HBO quality drama': a high-minded, rough-edged programme popular with Guardian readers. But Daredevil isn't Game of Thrones and it isn't The Wire. It is deliberately and laudably more middle of the road. The swearing is held in check and the blood is limited to a CSI-ish level.
Some of the show's episode-by-episode plot threads do come across as perfunctory filler. And Daredevil has a tendency to stretch out its conversational scenes to the point of enervation… However, the show makes up for those missteps with its clear and compelling voice, which interjects a welcome dose of bruised and bloodied malice to the sometimes too-cartoony Marvel universe.
As Matt Murdock, Cox brings a quiet charm and Catholic guilt that makes him immediately sympathetic. The character simmers when he's onscreen, only boiling over when he lets rage consume him as the masked hero. This is a good man capable of doing terrible things, and he's good at what he does. He's joined by a stellar cast that all embody some moral struggle that exposes how broken New York has become.