The creative obsession: Leo Burnett London's Katie Lee talks heritage and innovative adverts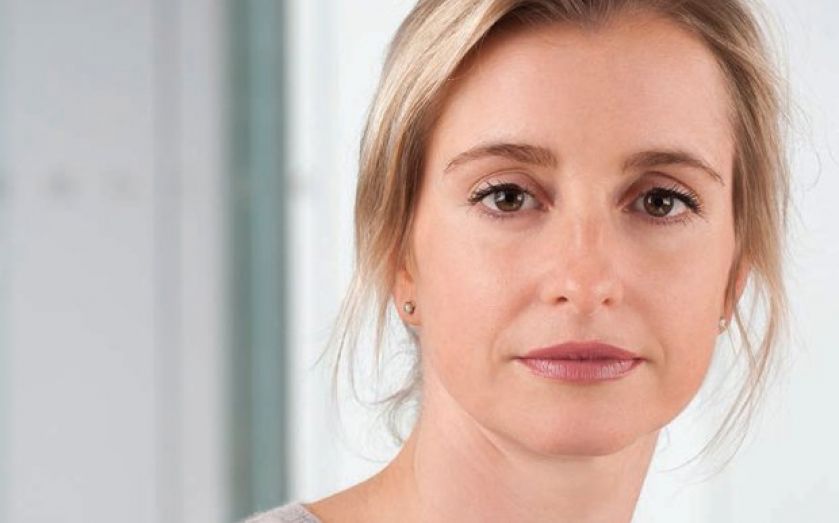 Few agencies are as steeped in history as Leo Burnett. One of the godfathers of advertising, Burnett founded his eponymous creative shop in depression-era Chicago, placing a bowl of apples in reception as a marker of the agency's values: rosiness and hospitality. It quickly became known for bold, image-led work, later creating Tony the Tiger and revamping The Minnesota Valley Canning Company's Jolly Green Giant figure.
Now part of the Publicis network, Leo Burnett London's managing director Katie Lee talks to City A.M. about the agency's creative legacy, and keeping hold of top talent.
Is it a struggle to stay relevant in a world of digital marketing upstarts?
It's not a struggle so much, nor is it about the agency name – it's about the people in it. We try to ensure that everyone has a relentless energy and curiosity. Very few agencies are resting on their laurels, because they can't afford to. We've got a responsibility not just to keep ourselves up to date, but our clients as well. We've also made some really important acquisitions – our social agency Holler is probably one of the best out there.
Leo Burnett once said he tried to bring out the "inherent drama" in brands. Does this still sum up what you do?
With more ways to communicate than ever, it's easy to lose sight of what matters. And actually what was important back then still holds true now. You need to grab attention, and I think that finding the tension within a brand or product is a great way to fuel brilliant creative work. One difference, however, is that there isn't always a unique selling point for brands any more. There's not always an "it lasts longer". Brands need to have a point of view, so ads can be as much about how a brand acts as the "inherent drama" to a product.
What do you mean by a brand's "point of view"?
It's not always about the product. For example, we've recently done some work for P&G [the Like A Girl campaign]. Instead of talking about "absorbing better" or all those product-specific qualities, you're becoming a brand that stands for something, that young women can relate to at a time in their lives [puberty] when a lot is changing.
Leo Burnett has a Global Product Committee (GPC) to monitor creative work. Does it strike fear in the hearts of regional executives?
There's nothing scarier than being judged by your peers, and the GPC gets together every quarter to rigorously go through the best work from the regions. It goes back to the point about staying relevant – you have to constantly judge the output of an agency.
And we do have an obsessive focus on the creative product. What we don't do is mistake lots of exciting new channels for a great creative idea. Creativity is still at the heart of everything we do, and this takes time, energy and dedication.
Your global chief creative officer Mark Tutssel recently said that adland is lacking in creative bravery. Do you agree?
It's not so much about the agencies. I think there is a big gap between the clients that are brave and those that are not. There are a few brands in the world that do brilliant, innovative things a lot of the time, but then there's a huge gap with the rest.
What's driving this polarisation?
There's a board to answer to, and people are concerned about their jobs. Marketing directors at big companies don't last a huge amount of time, and marketing doesn't always have its due place at the board.
So what's the solution?
Creating strong partnerships between agencies and clients. We have incredibly long-standing relationships – the industry average is about three years, and ours is 12 years. The stronger the partnerships, the more you can persuade clients to take that leap of faith, and taking that leap of faith very often pays off. It also comes down to hiring. There's a huge issue in agencies around the lack of diversity, and having people with truly different ways of thinking.
We lose people to journalism, film school and music, but we don't get people coming in from those backgrounds. It's also an entirely separate subject, because there are many things that could improve in agencies by increasing diversity.
Are there any specific things that might help to change this?
There are two sides to it. First, as an industry, we want to hire diverse people. But then we create a selection process that favours people like us, requiring them to interview well, present well, or to answer questions that rely on understanding specific things about agency life or the creative industries. Second, let's say we do have these diverse people, how do you keep them interested and develop them when we have quite a structured process of creating work? We want people that can create these trusting partnerships with our clients, so it's as much about working out how to keep the best people.