European stocks tumbled yet again today as fresh coronavirus concerns saw the FTSE 100 sink three per cent this afternoon as stock markets across the world dropped sharply.

London's blue-chip index plunged far below 7,000 points to 6,831.2 today after Australia's Prime Minister warned the world is on the brink of a coronavirus pandemic. Cases outside China spiked, with the number of new cases being reported rising faster outside China than inside for the first time.
Read more: Geneva watch fair cancelled on coronavirus concerns
Global stocks have now spilled $3 trillion just this week amid sustained coronavirus concerns, Reuters reported, while US Treasuries yields dipped to a record low.

The pan-European Stoxx 50 index fell 3.1 per cent today.
Global equities have now dropped for six straight days of trading while oil prices also retreated into the red today. WTI Crude fell 3.1 per cent while Brent Crude sank 2.9 per cent.
"The stock market selloff has picked up pace once more today, with European markets opening heavily in the red on continued fears of a global coronavirus pandemic," Joshua Mahony, senior market analyst at online trader IG, said.
"What was a centralised focus on Italian containment efforts has now turned into a European-wide crisis as new cases pop up throughout the continent.
"The smaller firms are expected to continue feeling the brunt of these health fears, as the prospect of a European shutdown raises questions over the implications for those companies who are less able to swallow the hit of falling revenues and ongoing hiring costs."

UK records new coronavirus cases
Read more: Two new UK coronavirus cases confirmed to bring total to 15
More than 2,800 people have now died from the Covid-19 virus and more than 82,000 people are infected.
The UK reported two fresh cases of coronavirus infections today to bring the total to 15. The two new patients are now in isolation. They picked up the virus in Italy and Tenerife.

So far Italy has counted the highest number of infections in Europe at 453, John Hopkins University figures show. Meanwhile, Germany has counted 27 cases and 18 cases exist in France as well as 13 in Spain and the UK.

Australian PM Scott Morrison, whose country has 23 cases, declared an emergency and said today: "There is every indication that the world will soon enter a pandemic phase."
More FTSE 100 firms warn on Covid-19
That sent the FTSE 100 sprawling to a fresh low this week after it eked out a marginal rise yesterday after two consecutive days of declines.
More companies warned on the coronavirus outbreak this morning after Microsoft's revenue warning last night.

Read more: Reckitt Benckiser says demand for Dettol has spiked due to coronavirus worries
FTSE All Share firm John Menzies issued a warning today as well as the FTSE 250-listed Aston Martin, which said it would affect the company's supply chain. China was Aston Martin's best performing market in 2019, as it fell to a £100m loss last year.

And FTSE 100-listed Reckitt Benckiser said sales of its disinfectant spray Dettol had spiked as a result of the outbreak. While the consumer goods giant has not tested the spray on the novel coronavirus, it said: "We would expect our Dettol products…to be effective against the new strain."

Bank Standard Chartered also lowered its growth target over the coronavirus this morning. Its largest market is Hong Kong. Shares fell in early trading.

Advertising giant WPP sank 16 per cent while UK airline stocks were again exposed amid ongoing travel restrictions to curb the coronavirus spread. Easyjet dropped almost nine per cent and tour operator Tui sank 5.5 per cent.
European stocks also sink
Read more: StanChart profit rises but bank lowers growth target over coronavirus
France's Cac dropped 2.4 per cent while Germany's Dax sank 2.3 per cent lower in early trading. They followed the lead of Asian stocks. Japan's Nikkei dropped two per cent overnight while Hong Kong's Hang Seng index managed to climb 0.3 per cent.

Panic over the danger of a coronavirus pandemic has led Italy to put towns into lockdown, while Romania reported its first case today.

Read more: What is the coronavirus and how dangerous is it?
Is Trump to blame for today's stock market chaos?
Meanwhile in the US, vice-president Mike Pence has taken charge of a coronavirus taskforce after the country's Centers for Disease Control and Prevention said it expects more US cases.

"You don't want to see panic because there's no reason to be panicked," President Donald Trump said. "Because of all we've done, the risk to the American people remains very low."
Read more: US stocks rally as investors try to price coronavirus damage
Connor Campbell, a market analyst at Spreadex, laid the blame for today's stock market rout at the door of President Donald Trump.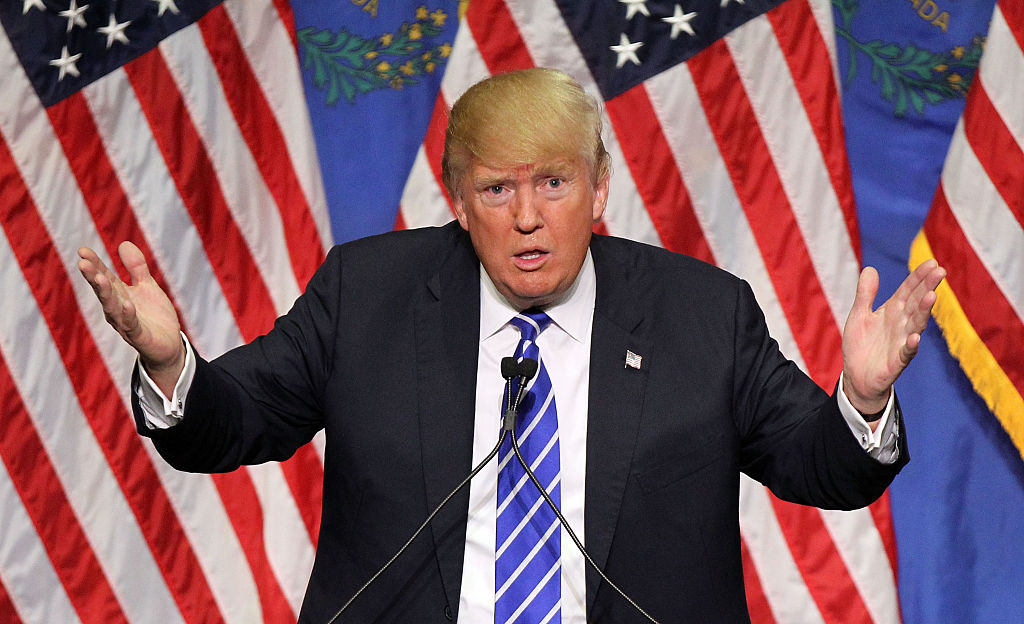 Trump opted to put his vice-president Mike Pence in charge of curbing the escalation in US coronavirus cases, a move Campbell criticised.

"The fact Mike Pence – whose policies helped lead to Indiana's worst outbreak of HIV, not at the height of the crisis, but in 2014-15 – has been put in charge of the US response to the coronavirus was arguably the tipping point for investors," Campbell said.

"It's an unserious choice by a president who, on Wednesday night, seemed too blasé about the issue for the market's liking – especially since former Fed chair Janet Yellen speculated that a surge of cases in America could force the country into a recession."
"With 60 cases reported in the US thus far, the US has the eighth most cases of any nation in the world," IG's Mahony added. "With the number of global coronavirus cases likely to gather momentum over time, we are now facing a situation where the only way of stopping it could be a vaccine which remains elusive thus far."
New rise in cases climbs faster outside China
South Korea also suffered another sharp rise in its number of cases. The country now has 1,595 confirmed coronavirus cases after counting just 28 a month ago.

And today's rise in new coronavirus cases saw more outside China than inside China for the very first time since the outbreak began.

World Health Organization director-general Tdros Adhanom Ghebreyesus said the spike was "deeply concerning" as Iran counted 141 cases and Italy's total rose to 453.

From Iran, coronavirus has spread to Bahrain, Iraq, Kuwait and Oman. And Italy's Covid-19 outbreak has spread to Germany, Algeria, Croatia, Switzerland, Spain, and Austria.
"With the coronavirus death toll approaching 3000, South Korea suffering another swell of cases, financial warnings from the likes of Microsoft, and the launch of an emergency response plan in Australia, it was hard to find even a modicum of comfort on Thursday morning," Campbell added.
Google searches for coronavirus surge
Meanwhile, Paul Donovan of UBS said FTSE 100 investors are preparing for a fall in consumer spending as people stay home to avoid the virus.
"The importance of the consumer (globally) is why fear of the virus has the potential to do so much economic damage," he told the Guardian.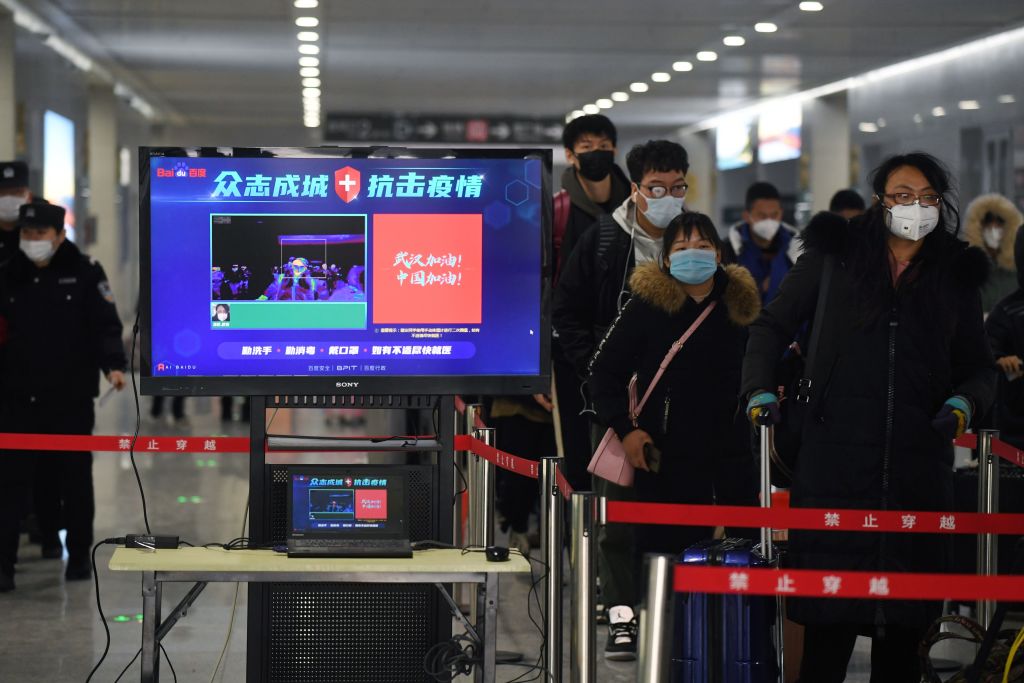 "If fear is contained at current levels, the consumer will support growth. If fear takes hold in the real world, the economic damage will be significant.
Read more: Shares in aviation services company John Menzies slip on coronavirus profit warning
"US President Trump gave a press conference to reassure Americans last night. US Google searches for coronavirus surged immediately afterwards."
"There is no let up for equities on Thursday as the selling continues and the coronavirus spreads to new countries," said AJ Bell investment director Russ Mould.
"Interestingly Chinese markets were in positive territory as the number of new cases in mainland China continues to slow."