Coalition's policies hit richest the most: Top earners bear brunt of government's austerity measures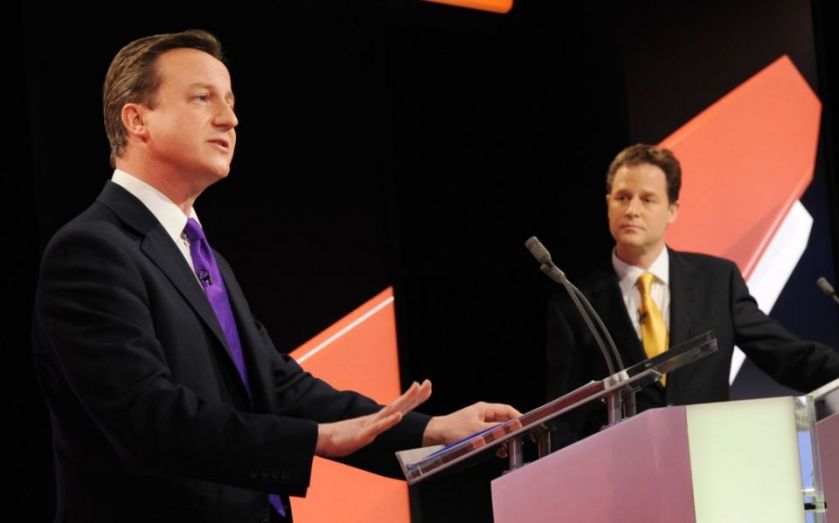 The richest section of society has lost out more than any other from the coalition's policies on taxes and benefits, according to the UK's most respected fiscal think-tank.
People whose incomes fall in the top 10 per cent have been hit the most by measures brought in since May 2010 – both in terms of cash, and as a percentage of how much households spend.
The surprising findings – published this morning by the Institute for Fiscal Studies (IFS) – also reveal that middle-income people without children have benefitted most from changes brought in by chancellor George Osborne.
"Middle to higher income working age households have escaped remarkably unscathed," the IFS said, referring to slower increases in government spending following the global recession, as well as higher taxes. "Those without children have actually gained from the changes."
The Conservative-Liberal Democrat coalition had been accused of pandering to high earners by cutting the top rate of income tax from 50p to 45p in the spring of 2012.
However, the IFS has calculated that other measures "more than offset" the cut, with top earners being hammered by higher national insurance rates, reductions to the 40p income tax threshold, and restrictions on pensions tax relief.
Report co-author James Browne told City A.M. that the cuts to child benefit for people earning over £50,000 a year also affected high-earners, some of whom will also have been impacted by Osborne's hike in VAT.
"A smaller proportion of high-earners' spending tends to go towards VAT-exempted items such as food," Browne said, while adding that low-earners are also hit by higher rates of VAT.
The IFS report also showed that low-income households with children have suffered reduced incomes due to the government's fiscal changes.