Clash over Greek debt set to hinder new bailout deal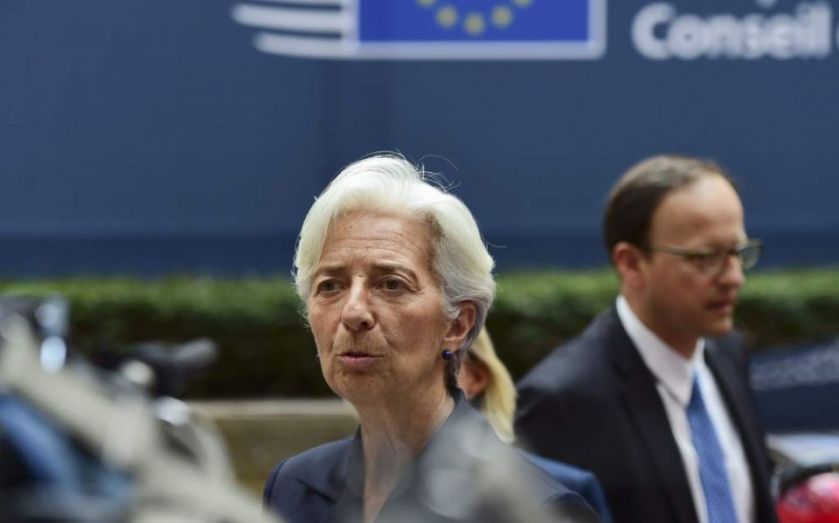 Greece's debt crisis is set to flare up again, as the head of one of the country's biggest creditors said there needs to be a substantial write-down of the country's debt, a move inconsistent with EU treaties.
"For any programme to fly, a significant debt restructuring should take place," International Monetary Fund (IMF) chief Christine Lagarde said yesterday. The IMF believes Greek debt could surpass 200 per cent of GDP otherwise.
But a large proportion of Greek debt is owned by Eurozone governments.
EU experts say a request for a debt write-off is at odds with article 125 of the Lisbon Treaty – the so-called "no bailout clause".
It says the EU "shall not be liable for or assume the commitments of central governments".
"It is quite vague, but it's always been considered to be a no bailout clause – that was the spirit and logic of it," Raoul Ruparel, co-director of think tank Open Europe, told City A.M.
Even if the Eurozone politicians currently negotiating with Greece softened their view on debt forgiveness, they would face legal issues at home.
"It's likely, given the German constitutional court's track record, that it would interpret it in a strong way," added Ruparel.
It poses a major hurdle to a new deal on Greece, with the country and the rest of the Eurozone intent on bringing the IMF into the deal.
German finance minister Wolfgang Schaeuble has said Greece could leave the euro temporarily to bypass the rule and cancel some of its debt, but Greece has resisted this.
Another solution that has been suggested is to not write down any debt, but to give Greece a grace period where it does not have to repay any of it. But the IMF's demands may re­quire this grace period to span decades.
Greek officials caved in to demands from Brussels at the start of the month and agreed to begin work on a new bailout package.
It is hoped the deal can be wrapped up before 20 August, when a payment to the European Central Bank is due. Technical teams began work on the deal this week.