City's elite Magic Circle law firms under pressure from expansion of US entrants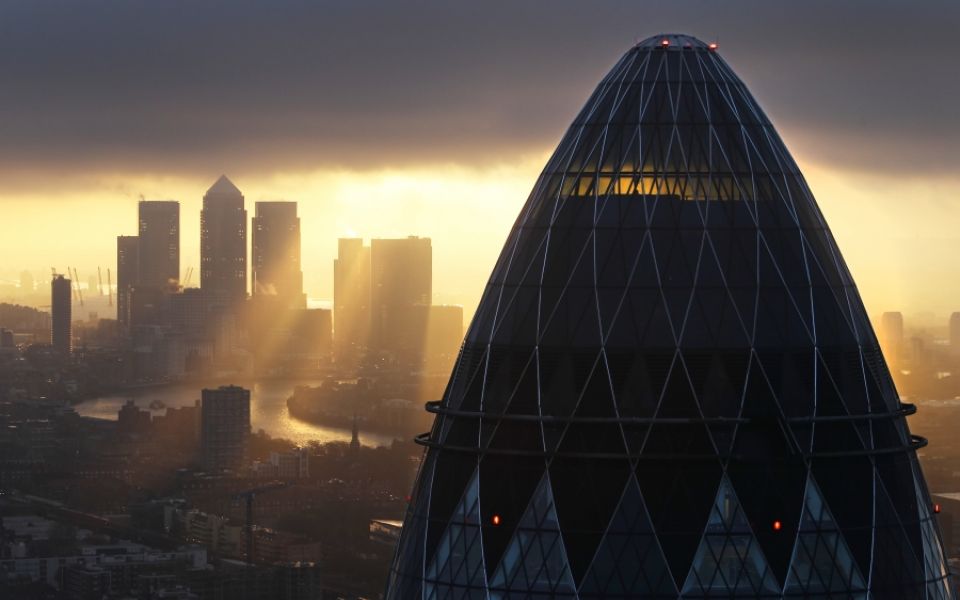 "The likes of Cazenove were great UK banks, seemingly unassailable on the world stage, but slowly and surely every single one was taken over, they all fell to the might of the US banks," says White & Case corporate partner Guy Potel, "and it might be that something similar is happening in the legal industry."
The reshaping of the London legal market in the 10 years since the financial crisis has distinct echoes of the post-Big Bang City where hard-working, big-spending US banks shook up the traditional London finance world.
Freshfields Bruckhaus Deringer, Allen & Overy, Linklaters, Clifford Chance and Slaughter and May –collectively known as the Magic Circle – still retain their places at the top table of City law – but are increasingly under siege from US entrants.
Read more: London's audit giants are muscling in on law firms
US firms such as Kirkland & Ellis, Latham & Watkins, White & Case, Skadden Arps Slate Meagher & Flom and Simpson Thacher & Bartlett have irreversibly changed City law with their individualistic pay schemes and deep pockets.
The financial crisis and the rise of non-bank lending left many UK banks shell-shocked and gave firms such as Kirkland, with its focus on financial sponsor clients, and Latham, with its expertise in leveraged finance, an edge in a market where US financing techniques such as term loan B and high-yield bonds had come to the fore.
Slaughter's corporate partner Nigel Boardman says: "The US banks bounced back from the global financial crisis much more quickly and effectively than the UK banks… with that you have seen the US banks take an international leadership and the US law firms riding in on their coattails."
The US firms have also made major inroads into City private equity law thanks to close relationships with US funds and the portable nature of client relationships.
Legal recruiter Nakul Kapur of Sequoia Associates says: "In private equity you have seen heavy market share move to the US firms. The US funds won out post-credit crunch and it tended to be partners at the US firms acting for the likes of KKR, CVC and Carlyle."
The Magic Circle firms still dominate UK and European public M&A and remain hard to dislodge by virtue of their longstanding institutional relationships with their clients and deep subject matter expertise.
Read more: In the shadow of Lehman: A decade of change in the City
A Linklaters corporate partner says: "If you are chairman of the board doing a public takeover you go to a Linklaters, a Freshfields, a Slaughters – they are the best and they have been the best for decades. They are not going to f**k it up and if they do f**k it up nobody will criticise you if you have instructed one of them."
However, European M&A work is high on the wish list of the major US players, despite the difficulty of breaking into the market.
A Latham partner says: "Once firms have established those pure finance beachheads the real durability comes from the firms that build out London-based M&A practices and I can tell you that is a focus for both Latham and Kirkland."
While the US firms have been successful in hiring star partners in areas such as finance and private equity, they have arguably not yet managed to land a top-rank public M&A partner in their prime that could help break the Magic Circle's hold on the market.
The Linklaters partner says: "All the best people in Linklaters' corporate practice are getting phoned up every day being offered eye-watering sums of money. No one has gone but that doesn't mean people won't go in the future. If we lose some of our best corporate partners, that would be a serious issue."
The Magic Circle firms are fighting back, by revamping their remuneration structures to boost pay in a bid to hold on to talent.
They have also, with the exception of Slaughters, spent heavily in an attempt to build credible stateside practices.
Read more: Former Arsenal shareholder settles lawsuit with Deloitte and Linklaters
Allen & Overy is now reportedly taking that strategy to the next level, engaging in serious merger talks with US West Coast firm O'Melveny and Myers.
Although Clifford Chance had its own disastrous experiment with a US merger in the early 2000s, partners say it is likely to be on the agenda of the other London giants.
A Latham partner says: "I know just about every one of the big London firms has thought about mergers but they are very hard. Clifford Chance's experience of doing a merger did not work out well, integrating the firms from a compensation and cultural perspective is really hard."
Whether the top UK law firms will follow their banking forebears into the arms of the US is not clear, but it is evident that the US firms are here to stay and present a serious challenge to the London elite.
"They have hurt some of the Magic Circle firms where they have taken chunks out of them," Boardman says. "They are clearly serious players and I think will continue to grow and will become significant long-term players in the UK market and will break into the UK plc market."