City Pages: 5 books on the changing world of work
We review five new-in titles that re-examine our relationship to our jobs in the brave new post-pandemic world of work.
1. The Case for Good Jobs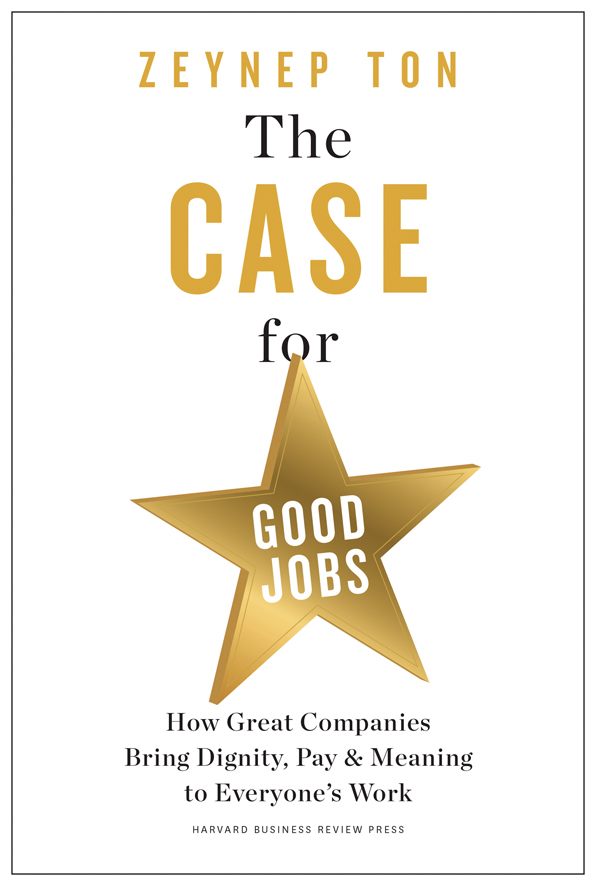 The pandemic transformed how we work: trite but true. It is thus no surprise, in the year of our lord 2023, to find ourselves among a host of titles keen to tell us about said phenomenon. The Case for Good Jobs, however, may be among the most productive of these, with MIT business professor Zeynep Ton providing a well researched and well delivered argument for why creating well-paid and dignified jobs is among the most valuable priorities a company can have.
And Ton knows a thing or two about that. Currently an MIT Sloan professor, Ton also spent seven years on the faculty at Harvard Business School and in 2017 founded non-profit The Good Jobs Institute, an organisation that works with businesses to improve the lives of their employees while also boosting company performance. While it is clear this book has been written with the US in mind, in a year mired by record industrial action in the UK as workers make their own case for higher pay and better working conditions, it is not hard to argue that the conversation around what a good job is and how we can create more of them is an urgent one.
Add to that a complete overhaul of working habits over the last three years leading to a slew of employee-led movements – think the 'Great Resignation', 'quiet quitting' and 'QuitTok' – and it's clear that the case for businesses becoming more employee-led is not a bad one.
Indeed, as Ton repeatedly shows throughout her latest book, the case for making good jobs is not just an altruistic one, it is simply good business. Ton relies primarily on retail case studies, namely Costco and Spanish supermarket chain Mercadona, to show how higher paid, higher quality work not only improves workers' lives, but also business owners', with investment in employees leading to lower staff turnover, higher quality service and greater productivity – in other words, a win win. In this way, The Case for Good Jobs shows how both the ethical and competitive case for good jobs is the same.
As well as detailing the journey of companies Ton herself has worked with to implement her 'good jobs strategy', The Case for Good Jobs also explores how staff have all too often become the expense to be cut, harking back to Henry Ford's lamenting that he need "hire the whole person, when all I need is a pair of hands". The detriment of such thinking may seem obvious, but Ton's book shows how such a mindset continues to persist, if perhaps in less blatant terms.
While Ton is no idealist – indeed the pragmatism of this book is among its greatest merits, with it striking a good balance between case and guide. The Case for Good Jobs provides an optimistic outlook for the future of business, which by no doubt will be better if more leaders heed Ton's advice.
AM
2. I, Human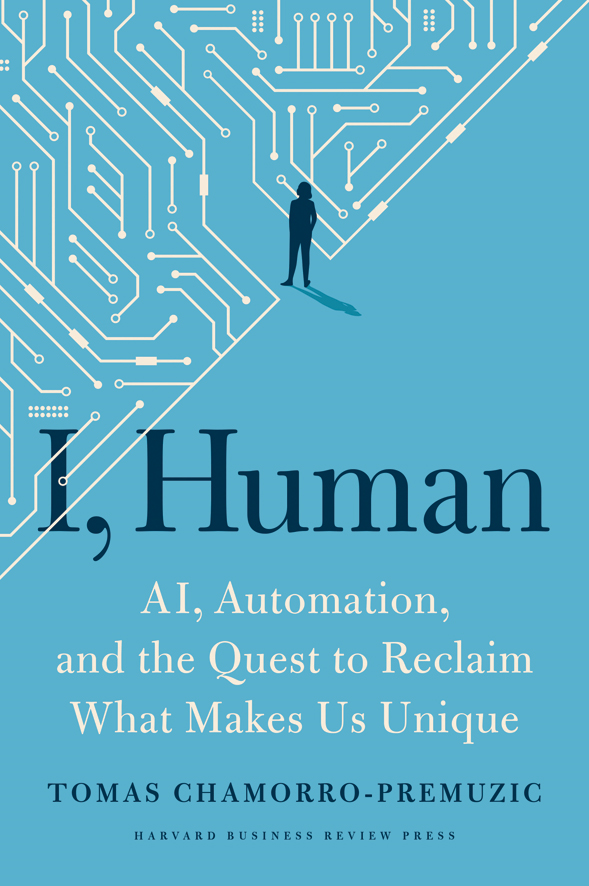 Is artificial intelligence (AI) gradually morphing the human species into robots? That is the question that underpins much of Chamorro-Premuzic's gently-teasing yet consequential exploration of AI and automation.
His book I, Human explains some of the complexities surrounding AI in an engaging manner, which even the technologically challenged could make sense of.
Although it sets out a rather pessimistic image of the impacts AI will have – and already has had – on the human psyche, the author goes some distance to offer various solutions.
He stresses that the first step in mitigating the negative effects is to gain awareness of how AI is affecting our mental health and productivity habits.
This is helpfully (some might say depressingly) reinforced with end-of-chapter 'quizzes' which test how much of a robot you have already become. They might leave you feeling personally attacked.
My favourite quote, and one which summarises much of the book, was when Chamorro-Premuzic said: "You can't blame technology for trying to automate us, but we can, and should, blame ourselves for allowing it to squeeze the creativity, inventiveness, and ingenuity out of us just to turn us into more predictable creatures."
Jess Jones
3. Paying it Forward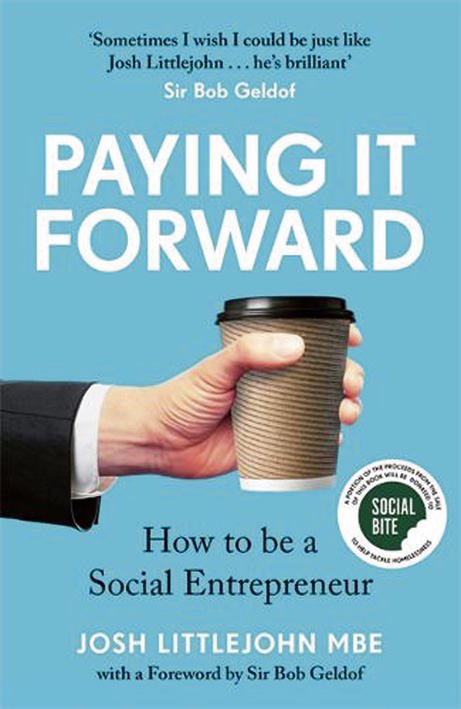 Despite the fawning quotes on the cover, Josh Littlejohn's "rockstar of social impact" status does in fact check out. The man has, after all, started an international social enterprise which has raised over £25m to combat homelessness worldwide.
In a business environment that Littlejohn sees as being too focused on profit over purpose, he uses this memoir-manual hybrid to make a convincing case in favour of tweaking the modus operandi of business in favour of a new approach.
The memoir aspect keeps this book captivating not preachy, and the author's journey is genuinely inspiring. Business and 'doing good' are too often portrayed as being at loggerheads. It doesn't have to be this way.
Lucy Kenningham
4. Quitting
Written by Pulitzer Prize winning journalist Dr Julia Keller, Quitting aims to provide an antidote to the "glorification of grit" and reframe the shame we often feel around giving up.
In this, Keller is successful, with the book a convincing defence of the merits of quitting and a timely examination of how we have become obsessed to a fault with the idea of just pushing on.
The book's outline of the roots of this mindset, which it traces back to the Victorians, is particularly fascinating.
However, while Quitting claims to be a departure from the pitfalls of the self-help genre, as its tagline – 'how the new science of giving up can set you free' – may indicate, this book is guilty of some its own cliches too.
AM
5. Move Fast and Fix Things
Move Fast and Fix Things begins with explaining its triumphing of an and – not or – mentality, with business experts Frances Frei and Anne Morriss making the case for speed and care in business in a needed amendment to Mark Zuckerberg's famous 'move fast and break things' motto.
As former Uber exec Frei and leadership coach Morriss explain, they've spent the best part of a decade clearing up the wreckage from such an approach.
This book is refreshing in its measured and pragmatic approach, offering a structured Monday to Friday guide of how to solve business problems well and quickly.
As a result, this is definitely written for the already converted, with little time for the cynics. If you find corporate-speak hard to stomach, this isn't the one for you.
AM
Book Club
The book: This month, City A.M. Book Club picked up Valerie Perrin's latest novel Forgotten on Sunday to while away the hours – and it was an all-round hit.
Written by French novelist Perrin and translated by Hildegarde Serle, Forgotten on Sunday tells the story of 21-year-old Justine, who lives in a small town in France working in a retirement home, in which she strikes up an unconventional friendship with the 100-year-old Helene.
Constructed as a dual-narrative, we watch Justine piece together Helene's tales of her past life and past loves while also following Justine's own life, which is not short of its own intrigues.
If you're looking for twists and turns, this book does not disappoint, with war-torn lovers, a quasi-murder mystery and an incestuous love affair just some of the finer plot points. Book Club discussion quickly separated the cynics from the romantics.
Indeed, it was only during Book Club (when the more dedicated members had to outline the plot to those more time-pressed) that the complexity of the plot truly came to light – a testament to Perrin's storytelling, who manages to thread together what seems like a hundred-and-one different plot lines with ease.
As well as what can only be called a spicy plot, Forgotten on Sunday manages to be sentimental without being saccharine, with an edge of absurdist humour.
The setting: Book Club crossed the bridge to settle in at The Market Porter in Borough Market this month, which also gets the thumbs up from us. A bustling setting with, importantly, very quick service, Book Club was more than happy to debate its own conspiracies about potentially murderous grandmothers in the shadow of The Market Porter's walls.