China markets make swift recovery from low open, indicating possibility of state-backed buying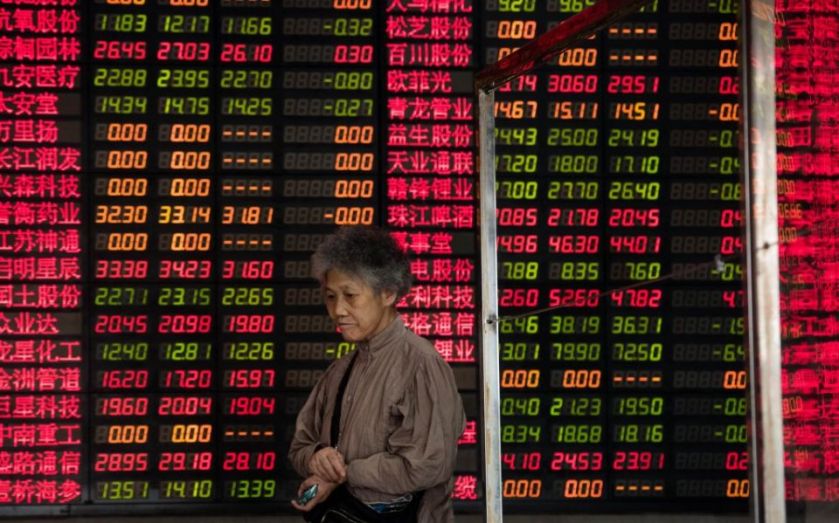 After a steep fall at the start of trading, Chinese markets made a rapid recovery, with the Shanghai Composite finishing just 0.2 per cent down, while the Shenzhen Composite ended just under two per cent lower.
Meanwhile, the FTSE 100 opened slightly higher, rising 0.7 per cent to 6,100 points in early trading.
The rises in China came after another turbulent day: the Shanghai Composite fell as much as 4.7 per cent as markets opened, while plunged 4.8 per cent on the opening bell.
Michael Hewson, analyst at CMC markets, said:
While we have seen a late recovery in Asia, that's largely been as a result of some late state intervention in Chinese markets to help keep a floor under stocks, with the help of the Chinese equivalent of the plunge protection team.
The official purchasing managers' index (PMI) for China's manufacturing sector fell to 49.7 last month – down from 50 in July. Any figure under 50 denotes a contraction in the sector.
The figure, combined with poor manufacturing results from the UK and US, caused markets to decline globally. The FTSE ended Monday more than three per cent lower.
By injecting money into its markets, China will be able to provide a backdrop of improvement when it hosts its military parade in Beijing tomorrow.
At the end of Wednesday, Chinese markets will close for two days in a holiday commemorating the end of World War Two.