China to fuel fresh boom in TV income for English clubs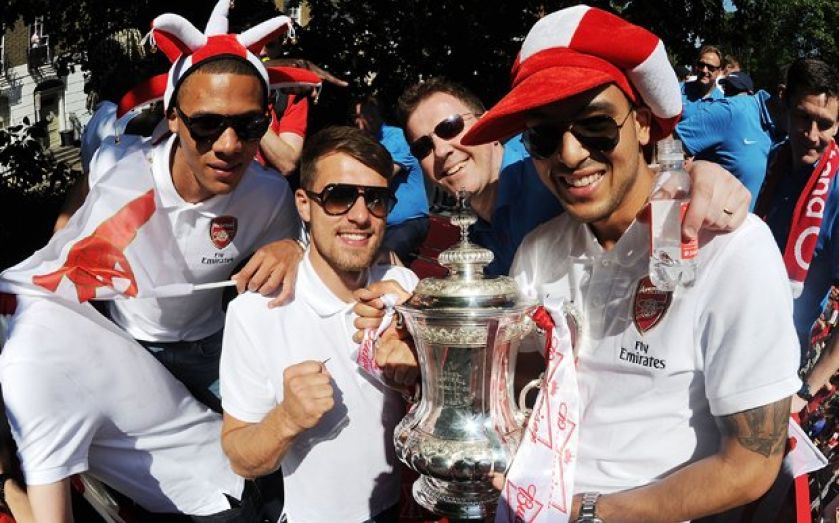 ENGLISH football is on course for a Chinese invasion that is likely to propel top clubs' already rocketing income to even giddier heights, industry experts have predicted.
Despite the majority of teams now being foreign-owned, including Abu Dhabi-bankrolled Manchester City, China, the world's second largest economy, is yet to flex its muscles in the Premier League.
Technology giant Huawei's tie-up with Arsenal, announced in January, is the country's most notable foray into the English game, but Deloitte's Sport Business Group says that is set to change.
The company's Annual Review of Football Finance, published today, forecasts China will have a major impact on international television rights revenue and an increasing presence among sponsors.
"China is both a huge broadcast market for the Premier League as well as consumer market for its sponsor brands, but has yet to be represented either in the ownership of a Premier League club or as a major commercial partner. We expect this situation to change soon," the report states.
"The Premier League's strategic alliance with the Chinese Super League is likely to be only one small component of a rapidly developing relationship between China and English football over the next few years."
An influx of Chinese investment would also have the likely effect of raising the value of Premier League TV rights in the Far East, meaning more cash flowing to top division teams, who collectively generated around £3.2bn last season.
The league's current portfolio of deals with overseas broadcasters is worth £2.2bn over three years, a 50 per cent increase on the previous deal, and is likely to fetch more than £3bn when new contracts for 2016-2019 are negotiated.
"You could see international broadcast revenues potentially over £1bn per season in the next round," Mark Roberts, a senior consultant at Deloitte, told City A.M. "Then it comes down to how much above £1bn that goes, depending on competition within those territories."
If the future looks reassuringly gold-plated for England's elite teams, it is in stark contrast to the climate in the second tier, where clubs made aggregate losses of £241m in 2012-13 – an all-time record for any English division. Wage costs totalled more than income, despite the Championship boating the eighth highest revenue of all European leagues.
Deloitte's assessment of this "reckless model" is scathing, saying "a dangerous line has been crossed" in relation to the wages-to-turnover ratio – a key performance indicator of a club's financial health. It adds: "This level of spending poses a significant risk to clubs' medium to long-term viability."
"If you look at some of the KPIs for the Championship then those words do ring true," Roberts says.
"You've got one club making an operating profit in the whole league. Benefactor support is really crucial. If they decide then they've had enough then that is a big risk."