Willie Walsh, the outspoken CEO of British Airways' owner International Airlines Group (IAG), is to step down, in a move likely to elicit a sigh of relief among politicians, union bosses and rival airline chiefs alike.
IAG said this morning that Walsh, 58, would quit as chief executive in March, and officially retire on 30 June after 15 years at BA.
Read more: British Airways owner IAG slams Heathrow expansion plans
It comes after the Irishman announced in late October that he would step down within two years. He will be replaced by Luis Gallego, chief executive of Spanish carrier Iberia, which is owned by IAG.
Over a 40-year career in the aviation industry which began as a pilot at Irish carrier Aer Lingus, he took the reins at the airline in 2001 and quickly acquired the nickname "Slasher Walsh" for cutting 2,500 jobs, reducing the range of aircraft and even selling off the carrier's art collection.
However, his arrival heralded a turnaround for Aer Lingus, and four years later Walsh was named the boss of British Airways, facing down a bitter strike among cabin crew workers in 2009.
He went on to lead the merger with Spain's Iberia in 2011 which created parent company IAG as it is known today. IAG turned a €1.43bn operating profit last year despite a string of damaging strikes at BA.
Alex Cruz, BA's chief executive, had previously been tipped to take the top job at IAG. However, Cruz's chances were likely dented by the strikes, which resulted in Walsh urging management to "make a deal" in October.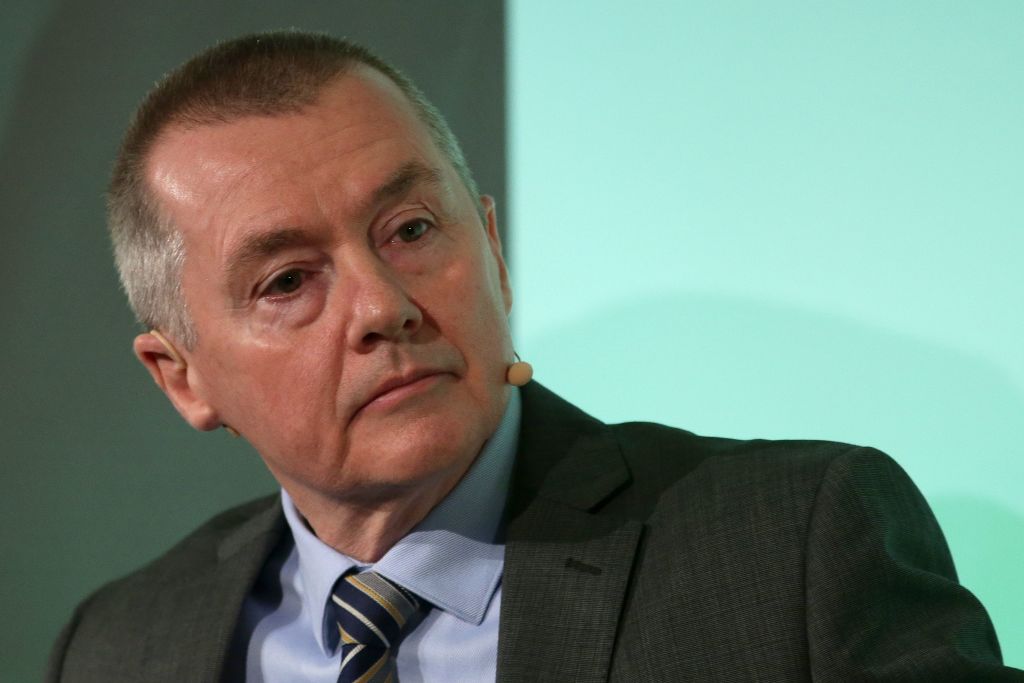 Instead, Gallego will replace him. Walsh said he had "been a core member of the team and has shown true leadership over the years".
Walsh added: "It has been a privilege to have been instrumental in the creation and development of IAG."
Among his most memorable moments include striking a £1m bet with Sir Richard Branson in 2012 that the billionaire would cease to control Virgin Atlantic within five years.
He also led the airline industry's response to a 2010 Icelandic volcanic eruption which prompted regulators to close airspace – flying an empty jet through the ash cloud to challenge safety concerns.
Read more: Airlines divert flights around Iran and Iraq
Michael O'Leary of rival Ryanair said Walsh would be "a huge loss to IAG and to the airline industry".
"His drive and vision has transformed both IAG and European airlines for the benefit of passengers everywhere. He has repeatedly proven that 'you'll never beat the Irish'."