Is cash dead? Quarter of people think cash will disappear in the next five years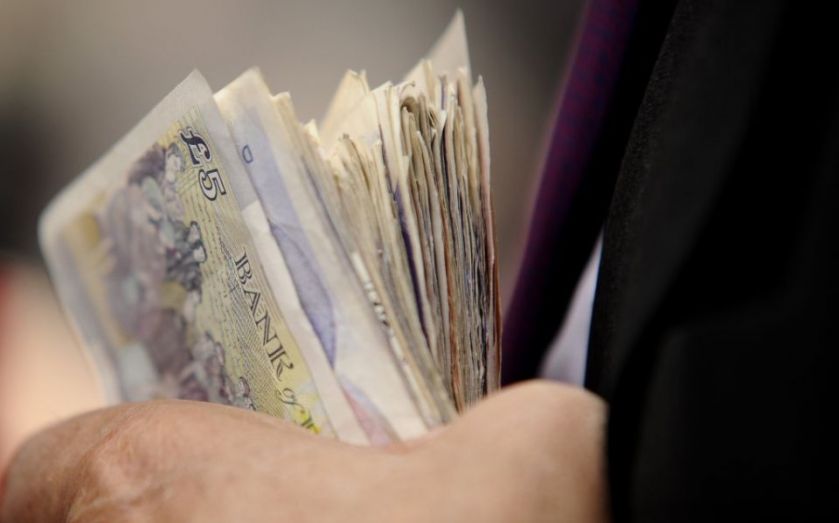 With the launch of Apple Pay and a host of near-field communication (NFC) rivals, was 2015 the final nail in the coffin for cash?
A new study has found a whopping 25 per cent of people believe cash will be obsolete in five years' time, with 39 per cent saying it'll be gone in a decade, and 48 per cent suggesting it has another two decades before it disappears altogether. Meanwhile, 43 per cent suggest contactless payments are the "payment method of the future".
Hmm. Not everyone has consigned cash to the history quite yet – 52 per cent said it'll still be used as a "day-to-day" method of payment in 2025, while 63 per cent said credit and debit cards will still be soldiering on. Just under 10 per cent of those aged over 45 reckon they'll still be using cheques – compared with just four per cent of 18 to 44 year-olds.
But others are looking firmly to the future: 27 per cent reckon we'll be using wearable tech to make payments in 10 years' time, while 22 per cent think payments will be fingerprint-based – and seven per cent said it'll all be done via a microchip implanted in their bodies. Bleak.
Claire Garrod, head of personal current accounts at Lloyds Bank, which conducted the research, chose to take it positively.
"Whether it is contactless, wearable tech, or fingerprint ID, people are increasingly expecting to use new technologies to make payments rather than rely on cash," she said.
"The benefits of these new developments are gradually being understood and embraced by banks and their customers, to make payments more convenient without compromising security."