Mark Carney – Prepare for a rise in interest rates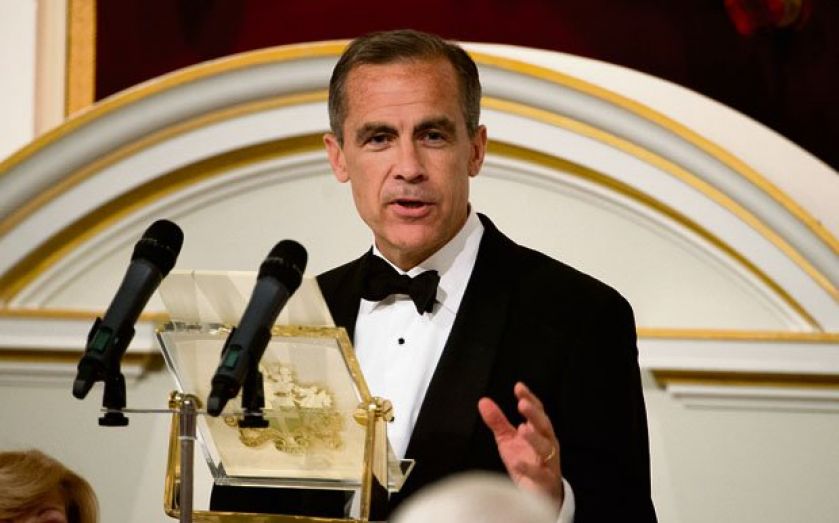 Bank of England governor Mark Carney shocked markets last night by revealing that interest rates might be hiked this year – a stark turnaround from his usual position of talking down the possibility.
Addressing an audience of City grandees at the annual Mansion House dinner, the 49-year-old Canadian said the Bank could start to bring rates back to normal levels earlier than investors expected.
Market data had until last night reflected the belief that rates would not edge up from their historic 0.5 per cent low until early next year.
"There's already great speculation about the exact timing of the first rate hike and this decision is becoming more balanced," the Bank of England governor said.
"It could happen sooner than markets currently expect."
Sterling jumped as Carney spoke, spiking to €1.25 against the euro, its highest level since last autumn. Against the greenback, the pound climbed from $1.68 to over $1.69.
The Bank has already radically moved forward its predictions for tighter monetary policy, thanks to the strong recovery in the UK economy.
Last August, Carney said it would consider raising rates when unemployment fell below seven per cent, something the Bank expected to happen in 2016.
As unemployment dived to that level in just six months, the Bank changed its plans to look at spare capacity in the economy and the risk of inflation rising.
"Growth has been much stronger and unemployment has fallen much faster than either we or anyone else expected last year," he said. "Thus there are few signs of a deceleration in output growth. And a challenge in deciding when to begin normalising policy is that actual output can be observed but potential supply cannot."
Last night's speech will bring expectations of a hike even further forward, potentially even as soon as the end of this year.
Carney repeatedly stressed that more important than the timing of a first rate rise was that future increases be "gradual and limited", in part due to high levels of household indebtedness in the country and the drag on growth from a stronger currency.
"The effects of an excessive or an excessively rapid tightening of monetary policy could prove damaging and difficult to undo," he said.
Carney had until now appeared reluctant to contemplate hiking rates, even as other members of the Bank's monetary policy committee warmed to the idea. A minority of the panel last month said the case was becoming "more balanced", a phrase employed by Carney last night.
The UK's record current account deficit is not an immediate cause for alarm, he said, but added that it was only sustainable to borrow from abroad to fund investment, not consumption.
"Excessive reliance on consumption or non-tradable sectors, such as housing, all financed by borrowing abroad at an over-valued exchange rate, would prove only temporarily satisfying," Carney added.