Carlton Cole can recall the moment he knew his race had been run.
After his football career had taken him to three different countries in three years, through brief stints with Celtic in Scotland, Sacramento Republic in the United States and Persib Bandung in Indonesia, he was back in London on trial with AFC Wimbledon in January 2018.
A physical 6ft 3in striker who had come through Chelsea's youth ranks to great fanfare before making his name at West Ham and winning seven caps for England, Cole knew he could still offer something at League One level aged 34.
Read more: Former Liverpool defender John Arne Riise on his management goals
But with other career paths beginning to take shape away from the pitch, it did not take much to prompt his retirement.
"As a footballer you always want to go as far as you can," Cole tells City A.M.
"But I started seeing these young whippersnappers running past me and the way my pride is set up I couldn't have it. I had these little boys running past me, like [now-Charlton striker] Lyle Taylor.
"Later his agent phoned me and said: 'Can you mentor him?'. And I thought: 'Am I really at this mentor stage? I'm still trying to play. I'm trying to be one of the lads!'.
"But I mentored him for a little while because he was being a bit naughty and he responded well to me, so I knew I had a little bit of coaching in me then. To bring it over here was kind of natural for me.
"Everything in life works out different. After your career you think 'what next?' But this has just kind of fallen on my lap. It's the natural thing to do."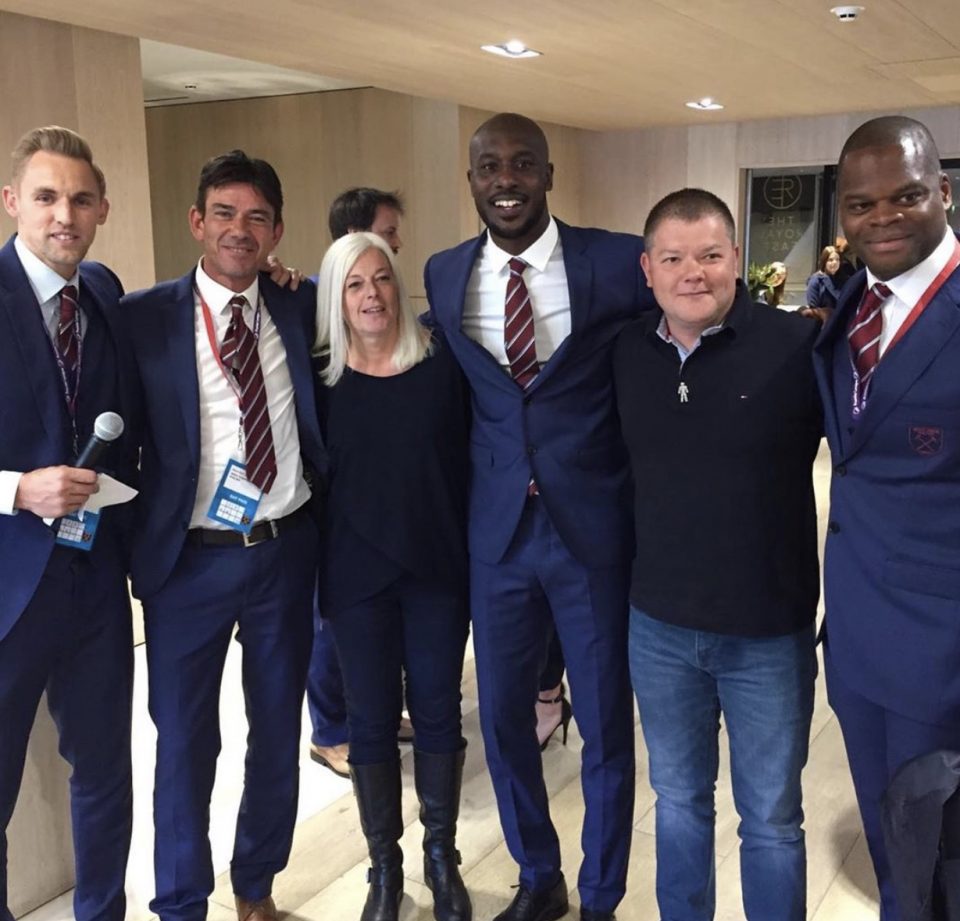 What has fallen into Cole's lap is a multi-faceted role with West Ham, the club where he made over 250 appearances across nine years as a player.
The 35-year-old works as a support coach at the Hammers' Academy of Football, mentoring youth players and coaching strikers, as well as acting as a club ambassador on pre-season tours and match days at the London Stadium.
Jack of all trades
After doing some match day work in the club lounges late in the 2017-18 season, Cole was invited to shadow his former team mate Jack Collison, then the coach of West Ham's under-16s. He was initially hesitant, but the more he did it the more rewarding it became.
"There are certain things I saw the youngsters doing… they didn't have a striking coach and that's obviously my main thing," Cole explains from the viewing area of the renovated academy training centre in Chadwell Heath.
"'He's not moving right, I wouldn't do it that way,' so automatically you're coaching already. It's about trying to feed it to the players and give them advice."
The affable Cole is a self-confessed jack of all trades and, as he describes in unique terms, had not planned to move into coaching.
"I don't like to be pigeonholed into a box," he says. "I like to have options. I'm a man who doesn't just buy the strawberry Haribos, I like to get the mixed ones."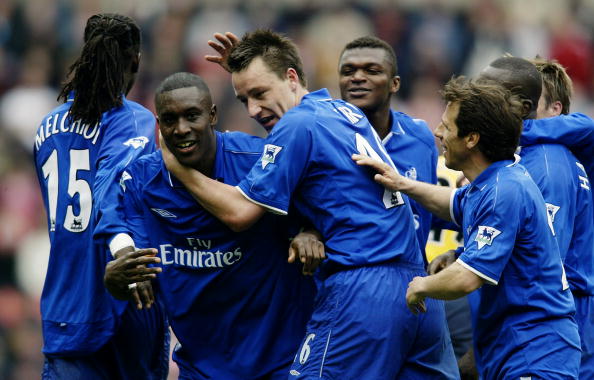 Despite his interests extending beyond confectionary into music management and football directorship, over the past 18 months Cole has developed a passion for dispensing knowledge garnered from his career to the Hammers' up and coming players.
"I'm good around kids and people," he says. "When you have kids of your own, you know how to handle other peoples' as well. I'm passive with my kids but if I see something is wrong I'll have to address it. I banter with them but you've got to have that line and take your job seriously.
"I'm trying to teach them about their surroundings, who to trust on and off the field, all that sort of stuff. The mentoring is really important."
Wild, wild west
Cole has plenty of experience to share with West Ham's youth players. Having made his Chelsea debut aged 18, endured frustrating loan spells, hot streaks, injuries and disagreements with agents, the Croydon-born striker has many stories to tell.
One of the best involves his time in the Indonesian capital, Jakarta, in 2017.
"I got a phone call from Michael Essien," Cole recalls. "I was like: 'What's going on, mate?'. And he's gone 'Coleyyy'. And when he says it like that I'm like: 'Oh, here we go, he's got an idea in his head'."
On his former Chelsea team-mate's recommendation, Cole ended up signing for Persib Bandung, only to not play for three months because the outlay on his and Essien's wages meant the manager was not being paid.
"It wasn't a good time, man. It was wild, wild west for me," he says. "But when I look back on it now I'm glad I went because I'd have never had that experience if not."
There are other less pleasant experiences which shape Cole's mentoring. Young players have grown up with social media integral to their lives and, having previously been fined £20,000 on two occasions by the Football Association for Twitter posts, Cole is alive to its perils.
"You're seeing a lot of mental health issues going on, because a lot of these kids are looking at social media too much and taking it too seriously," he says. "It's still a fantasy world."
The murky world of agents is another bugbear and, he says, the source of one of his biggest regrets.
"It's big business and that's why agents are lurking around," Cole continues. "We're trying to help players with the agents, because they've got to be able to pick the right one. Mums and dads want money, but they don't see the bigger picture."
Rising up the ladder
It is helpful for Cole and his academy colleagues, therefore, that they have an example to hold up to their players.
Like Cole, Declan Rice started his career at Chelsea, but was released aged 14. He subsequently worked hard in the Hammers' academy and is now a first-team star and England international with a reported £90m price tag.
Despite the success, the 20-year-old midfielder has not lost his humility and still visits academy training to catch up with old faces.
"He's a fantastic boy," Cole says. "You can sit down and have an hour's conversation with him and feel like he's just a normal boy. Those are the sorts of people we're breeding – winners, but at the same time they know how to speak to people and not be in that bubble."
For now, coaching is the focus for Cole. He is enjoying learning from under-16s coach Gerard Prenderville and is completing his coaching badges.
But he remains an inquisitive, ambitious person. Just as in his playing days he was motivated by trying to displace the likes of Emile Heskey, Peter Crouch and Darren Bent from the England team, he now has his sights set high.
"We can't be put in a box and say: 'I'm just a coach, that's all I do'," he says. "You've got to have other skills.
"The Academy of Football is playing a big role in my life, but nothing lasts forever. Jack Collison has gone over to Atlanta [United in Major League Soccer] to do big things and I'm happy for him.
"For me now, my home is here but you never know what the future holds. I like to spread my wings, so one year I might be here, the next somewhere else. The aim is to rise up the ladder."
You can secure a VIP package for Sunday's clash between West Ham United and Manchester United at London Stadium from just £200. Call 0303 031 1968 or email ClubLondon@westhamunited.co.uk