David Cameron pledges tax credit reform as part of government's drive to cut £12bn from welfare budget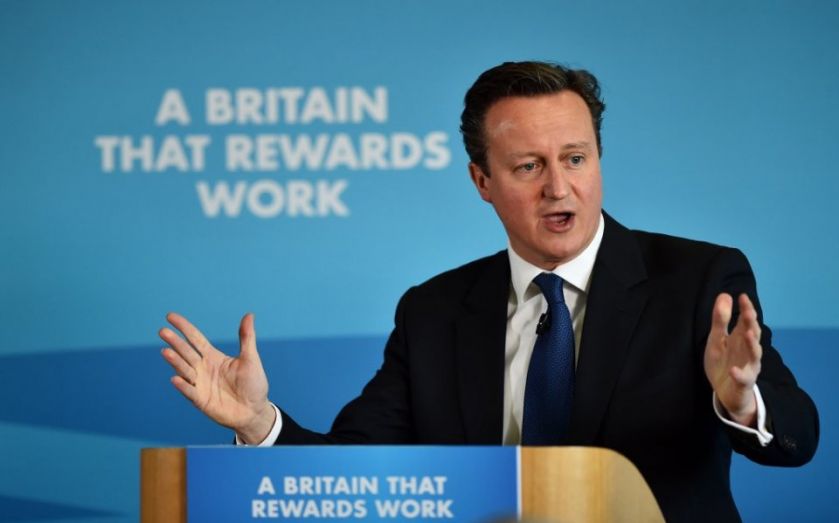 Tax credits are under fire as part of the government's pledge to eliminate £12bn from the welfare budget, with David Cameron insisting Britain must not continue with the current "merry-go-round" system.
The speech, in Cheshire, will attack the system introduced by Tony Blair's Labour government, whereby low paid workers will have money taken in tax and given back to them in tax credits.
There are 3 key drivers of opportunity – strong families, a first-rate education and a welfare system that encourages work.

— David Cameron (@David_Cameron) June 22, 2015
Having vowed to protect both pensioner and child benefits, the £30bn budget for tax credits is one of the first benefits to be reformed, along with housing benefit and Jobseekers' Allowance.
The speech takes weeks before the chancellor, George Osborne, sets out in full the £12bn of welfare cuts, which aims to reduce the deficit and incentivise work.
Cameron will say it is time to move from a "low-wage, high-tax, high-welfare society to a higher wage, lower tax, lower welfare society".
Employment Minister Priti Patel said the speech is about reforming welfare so the right employment opportunities exist, in an interview with Sky News.
"We invest in people, we get them off benefits, which will battle the culture of welfare dependency that trap people into poverty, into deprivation"
Osborne confirmed on Sunday the Conservatives would go ahead with the welfare reductions, citing a mandate to implement further savings from the £220bn welfare budget.
Along with work and pensions secretary Iain Duncan Smith, the chancellor insisted the government's backing of business has led to more jobs. Cameron's speech today is an extension of this mandate, with the government hoping to create well-paid jobs rather than top up low pay.
This comes two days after thousands marched in central London to protest against the government's austerity programme.