Britain can respond to Joe Biden's $369bn of green subsidies by playing to our strengths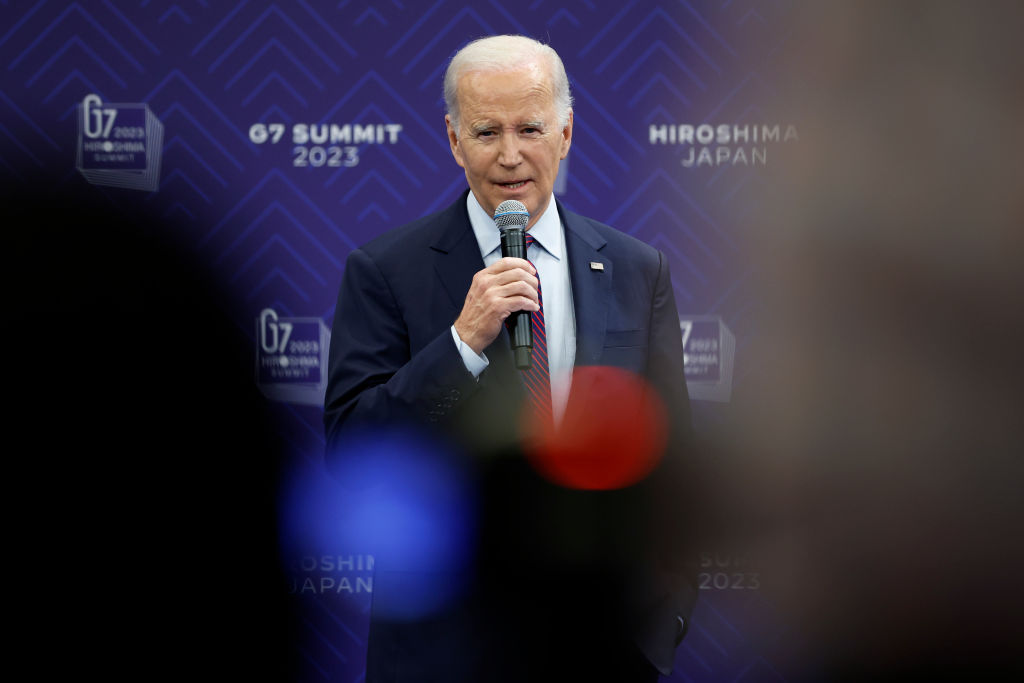 The UK's response to hundreds of billions of dollars of green subsidies from Joe Biden must boost the strength of our role as a leader in financial services, writes Constantin Cotzias
Joe Biden's multi-million dollar Inflation Reduction Act has firmly grabbed the attention of businesses and investors globally, bringing into sharp focus the debate about how to unlock the billions of new capital needed to accelerate decarbonisation projects in the years ahead. 
The ball is now in Britain's court, with the eyes of international investors and business leaders closely trained on how the UK responds to this package.
The question of how we ensure we attract inward investment and grasp the worldwide green industrial revolution will likely be front of mind for Shadow Chancellor Rachel Reeves, who is in Washington and New York this week to set out Labour's stall to US politicians, businesses and investors.
It's vital that we invest in green technology and infrastructure like offshore wind, tidal, nuclear and carbon capture where the UK has a comparative advantage, and which will help to unlock skilled jobs across green industries. But the UK's role as a financial services leader will also be crucial to growing our reputation with international investors, and something we should harness in the drive to place green finance at the heart of future growth. 
Be in no doubt, we'll need to work with our allies across the pond – particularly on some of the big unanswered challenges of the future – from how we effectively engage with advances in artificial intelligence, to how best to unlock key technologies like hydrogen.
But my central message when I meet with Reeves in New York will be simple: supporting London's pioneering financial services sector – the engine of the UK economy – will be crucial to unlock capital and attract foreign investment into our green industries. 
If we are to truly use the climate crisis as a catalyst for the next chapter of economic growth, this will require bolstering London's status as a financial powerhouse, placing sustainability and innovation alongside our trading and investment expertise.
The truth is, with just 27 years for Britain to become a net-zero economy, we will need to lean on London's financial services sector like never before in leading the charge to a green transition – whether it's our banks showing leadership in green finance and leading a global approach to regulation, or the private capital that is scaling our businesses of the future.
The City of London has a proven and unique ability to mobilise and connect pools of capital where it's most needed. This is about building global investor confidence and doubling down on the UK's world-leading green finance credentials and the opportunities this presents. In 2022 alone, £23bn was delivered in UK low carbon investments – from renewables and carbon capture to electrified transport and clean heat.
Like the US, the UK can show global green leadership, but this must start with putting London's financial services sector at the heart of policy-making, working alongside our allies to lead the world. The recent Edinburgh reforms, designed to drive growth and competitiveness in the sector, were a very welcome step, and will help to ensure investment continues flowing to London and right across the UK. 
Alongside this, we'll need a modern and effective regulatory system that supports technological innovations such as digitisation within our financial services sector, and facilitates the freeing up of capital for green infrastructure.
Although Biden's Inflation Reduction Act has raised questions at a political level on how the UK might respond to such a broad package of subsidies, I'm confident that by playing to our strengths and doubling down on London's credentials as a financial powerhouse, our policymakers can attract the next wave of green investment that will transform our economic prospects for the future.