Extinction Rebellion activists smash windows at HSBC in Canary Wharf
Extinction Rebellion shattered over a dozen windows at HSBC's headquarters in Canary Wharf as the group stages a climate change protest against the bank's investment policies.
Activists from the Extinction Rebellion group used hammers to break windows and pasted stickers on walls and windows before sitting down to wait for the police to arrive, according to multiple media reports this morning, including Reuters.
"Despite HSBC's pledge to shrink its carbon footprint to net zero by 2050, their current climate plan still allows the bank to finance coal power, and provides no basis to turn away clients or cancel contracts based on links to the fossil fuel industry," Extinction Rebellion said.
When contacted by City A.M., no one at HSBC was available to comment.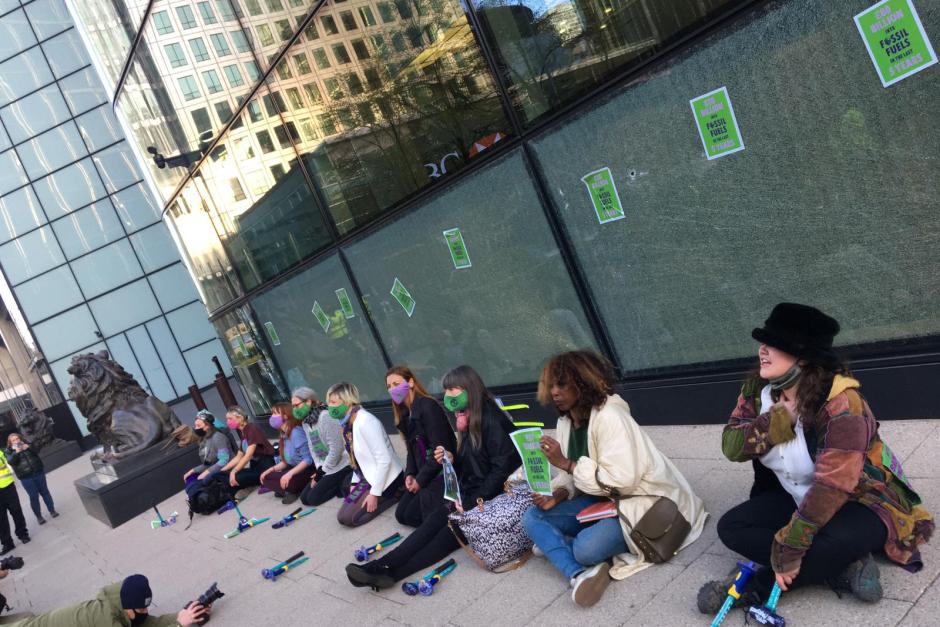 Barclays two weeks ago
The latest action follows two weeks after XR protestors broke windows at the London headquarters of Barclays in Canary Wharf.
The activists from the Extinction Rebellion group carried placards with slogans such as "Better Broken Windows than Broken Promises" and pasted the message "In Case of Climate Emergency Break Glass" on the front of the bank's building.
"Extinction Rebellion are entitled to their view on capitalism and climate change, but we would ask that in expressing that view they stop short of behaviour which involves criminal damage to our facilities and puts people's safety at risk," a Barclays spokesperson told City A.M. at the time.
"We have made a commitment to align our entire financing portfolio to the goals of the Paris Agreement, with specific targets and transparent reporting, on the way to achieving our ambition to be a net zero bank by 2050, and help accelerate the transition to a low-carbon economy."
COP26 later this year
Scrutiny on UK financial institutions is increasing ahead of the United Nations COP26 Climate Summit in Glasgow later this year. 
Barclays remains Europe's biggest financier of fossil fuels and the seventh largest in the world, financing just over $118bn to the coal, oil and gas sectors in the four years since the Paris Agreement.