Blackberry share price jumps following new Passport smartphone launch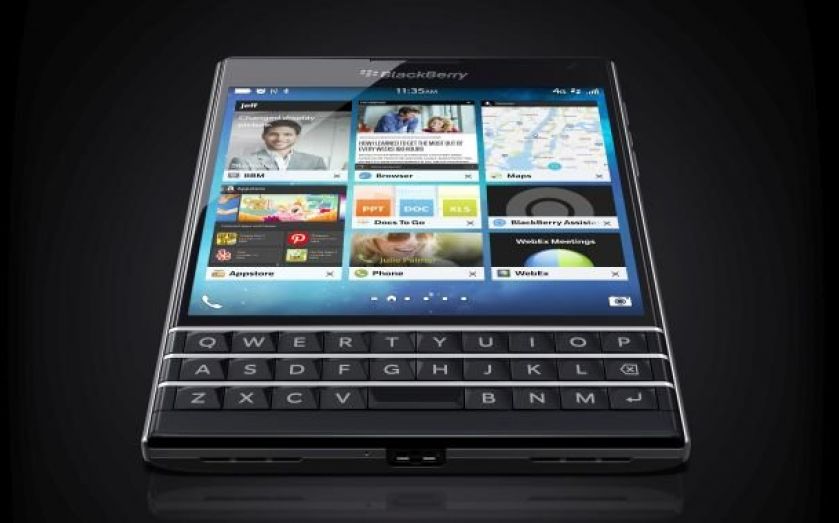 Blackberry's share price jumped over three per cent on the Nasdaq this morning, following the launch of Passport, its "innovative" new smartphone.
The Canadian company describes the Passport as built for "productivity-driven business professionals" with an "innovative" design.
Among the phone's many new features include a bilingual voice recognition system, a bigger battery than most of its rivals and access to the 240,000 apps on the Amazon Appstore.
Furthermore, the Passport heralds the return of Blackberry's trademark keyboard – but with an upgrade designed to improve speed. The keys are now touch-sensitive meaning simply swiping from left to right will delete a word you're unhappy with.
The Passport is already available in the UK for an "introductory offer price" of £529.
Blackberry's share price rose three per cent to $10.89.