Blackberry issues better-than-expected Q2 results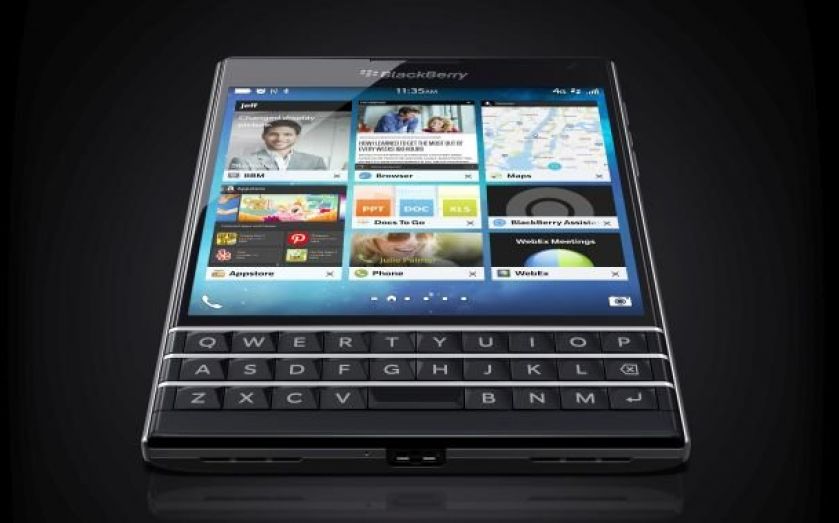 Blackberry has narrowed losses year-on-year as the turnaround under chief executive John Chen gathers pace.
Net losses were down to US$207m (£126m) or 39 cents a share for the three months to August 30, with pre-tax losses reaching $218m.
This is a huge reduction in Blackberry's net losses this time last year, when it stood at $965m – equivalent to $1.84p a share.
However it was an increase on the prior quarter, when Blackberry had cut back to a pre-tax loss of $6m.
Revenue was an above-expectation $916m, compared with $949.8m estimated, with Blackberry selling around 2.4m smartphones. However that was still dramatically down on the same period in 2013 when it was $1.57bn.
The firm – which has just launched its flagship Blackberry Passport device – has undergone significant changes since Chen took over in November, including a significant restructure that has helped cut costs. He has also sold real estate, outsource manufacturing and built on services such as Blackberry's instant messenger feature BBM.
Chen said in a statement: "We delivered a solid quarter against our key operational metrics, and we are confident that we will achieve breakeven cash flow by the end of FY15
"Our workforce restructuring is now complete, and we are focusing on revenue growth with judicious investments to further our leadership position in enterprise mobility and security, driving us towards non-GAAP profitability during FY16."
Chen also revealed a funny side in an interview with Bloomberg – as referenced on Twitter and
Facebook
today:
https://twitter.com/BlackBerry/status/515254930236796928