Black Mass review: Johnny Depp's sinister portrayal of gangster James "Whitey" Bulger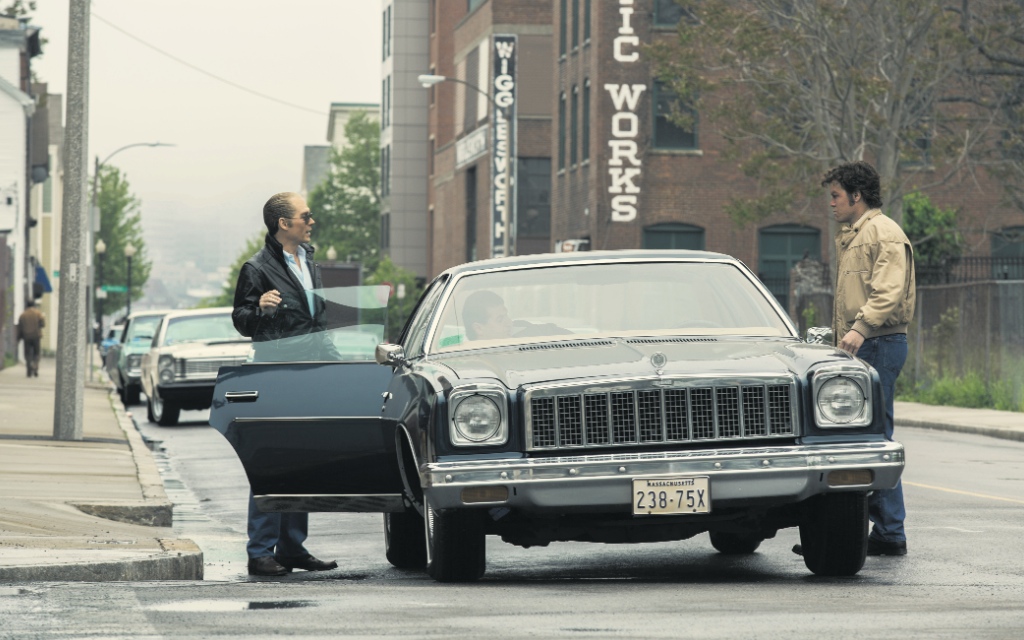 ★★★★☆ | Cert 15
Try as you might, you'll never quite get used to the layers of greasy, ham-like prosthetics strewn across Johnny Depp's face in crime thriller Black Mass. In particular, his brittle strands of slick receding hair look like nothing that has ever grown out of a human head, prompting unbidden thoughts about what it might taste like if a few twigs of it accidentally went in your mouth.
But it would be especially inadvisable to eat Johnny Depp's hair on this occasion, as here he portrays real-life Boston Irish gangster James "Whitey" Bulger, whose Winter Hill Gang terrorised the city's south side throughout the early 80s. Persuaded to turn informant by a childhood friend turned crooked FBI agent, Bulger forms a mutually beneficial blind-eye alliance with the authorities that ultimately fuels his rise to kingpin status, taking him from small time extortionist to trans-Atlantic arms dealer to the IRA.
A truly chilling sociopath seeps out from beneath the thick mattress of pallid make-up, with Depp delivering a mercurial performance that spans scenes of unhinged violence, as well as more subtle moments of Scorsese-grade staredowns around the dinnertable.
Benedict Cumberbatch is sadly underused in the role of Bulger's stranger-than-fiction brother, a buttoned up Massachusetts senator who finds little importance in this plot. Instead it's Joel Edgerton as Bulger's opportunistic FBI handler who provides the most gut-wrenchingly desperate performance. He tumbles greedily into Bulger's corrupt world, doomed by what he perceives to be boyhood loyalties and a deep-seated desire to impress the bigger boys.
At times Black Mass strays into weary cliche, such as Bulger's rapidly expanding enterprise being undersold by a few slow camera pans across money counting machines. There's some flab, too, with his IRA dealings feeling like a flatly biographical box-ticking exercise. But as this darkly compelling anti-hero, Depp is unmissable, working at the height of his powers. Even while caked in latex and strange hair.