Black Friday 2015: Why UK shoppers are missing out the best deals from Amazon, John Lewis, Tesco and other retailers – bargains aren't just for Christmas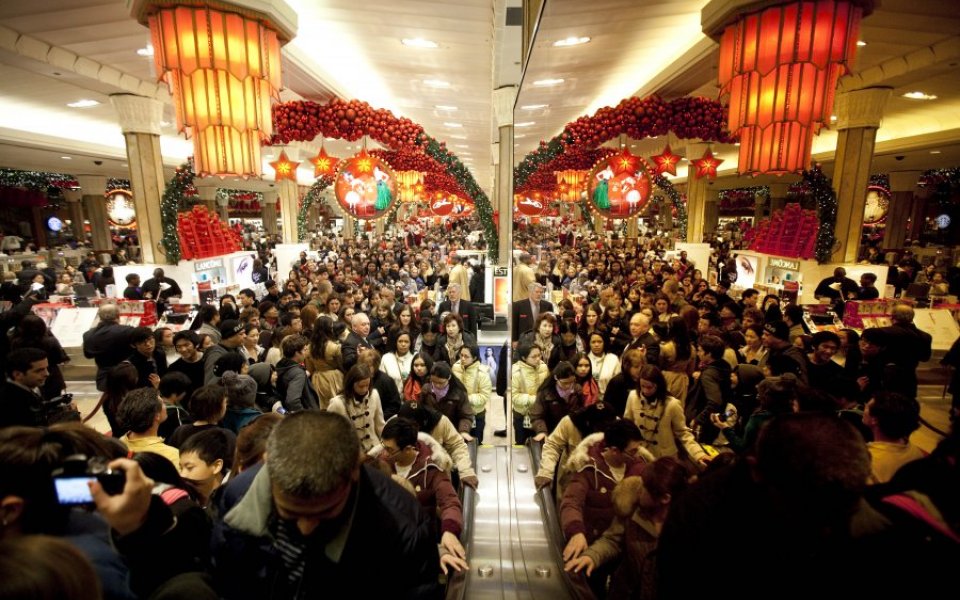 Last year on Black Friday, UK shoppers spent an astonishing £562,500 per minute online.
It was a year which saw Boxing Day, which is traditionally the busiest shopping day of the year, toppled off its perch for the first time in seven years due to the remarkable success of Black Friday. This wasn't, however, the result of a fall in sales on Boxing Day – on the contrary, UK shoppers made 156m visits to retail websites on the festive day, 21 per cent up on Boxing Day 2013, spending an estimated £698.9m.
Bargain culture in the UK is on the rise and as a nation we're increasingly less willing to pay full price; instead, we rather hold off from buying a product with the knowledge that if we wait a month, we might just get it cheaper.
Read more: Where and when to get the best discounts for Black Friday
We all love the sales, and it's easy to understand why. The average household income of a family living in the UK is only around £31,000, yet the cost of raising a child was recently estimated to be a whopping £230,000. When you consider that the average family has two children you can see why we all turn to sales as way to stretch our budget.
Sales offer us a simple solution; they allow families to make their income stretch further, making popular brands more accessible and providing people with the purchase power to obtain higher quality products for a more affordable price. What's not to like about that?
But the truth is that you don't need to hold out for the key sales periods, as in fact, sales are happening all the time. Sure, there's more stock on sale in January than February, and there's certainly great deals to be had on Black Friday, but in reality, most retailers are on sale all the time – they just decide not to advertise it to avoid becoming yet another DFS.
It's simple. Although sales are an important cog in a retail machine as it helps increase sales and move along stock, retailers don't always want to be seen as on sale as it may cheapen the brand, making it increasingly difficult to encourage shoppers to pay full price. People may also start looking elsewhere to seek real value for money as your brand may have been filed in their "cheap and cheerful box".
Read more: What is Black Friday and why do we celebrate it?
According to our data, an average of 10-15 per cent of retailers stock is on sale at any time of the year – even when they're not "officially" on sale.
The graph below shows the total number of products on sale from hundreds of retailers over the past year.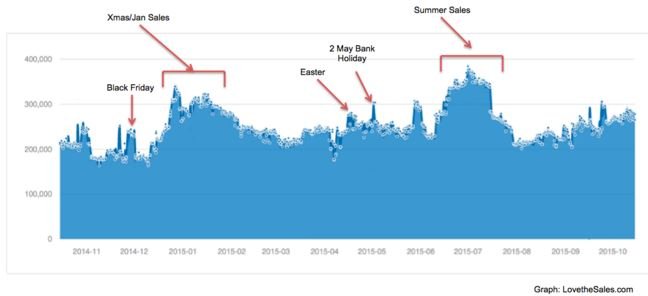 While sales peak on Black Friday, and the Christmas and January shopping sales, there's still a significant proportion of retailers stock on sale at any time – busting the myth that it's all over after January.
These hidden deals are out there, every day of the year, so there's no longer any excuse not to use sales as an everyday tool to make your budget stretch further. Knowing that they are on all the time, you can actually purchase in the sales when it's convenient to you – not only when it's convenient for retailers.