BHP BIlliton's share price rise as it agrees to pay at least $1.1bn compensation with Vale after Samarco mine's Bento Rodrigues dam disaster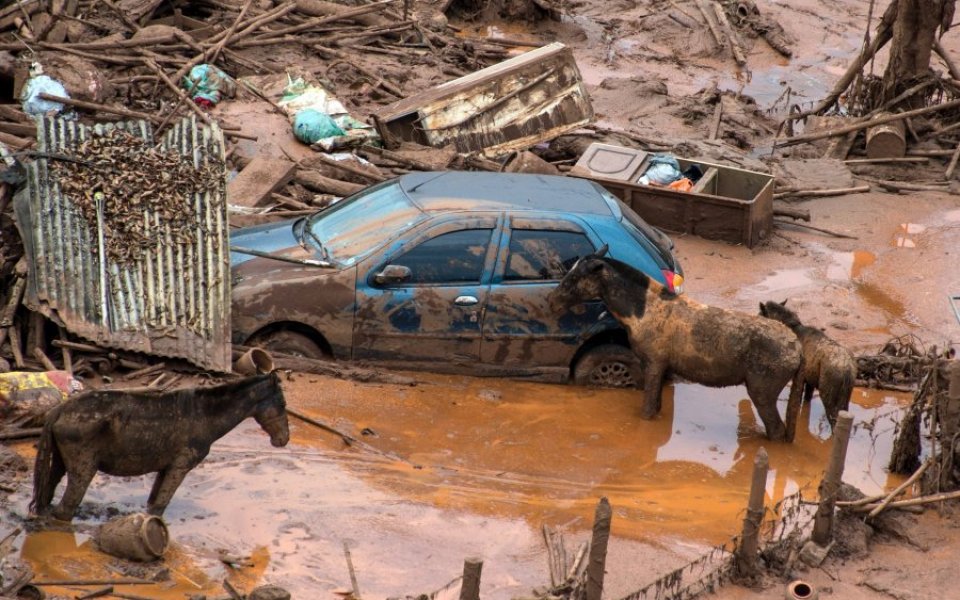 BHP Billiton and Vale have agreed to pay at least $1.1bn (£780m) in compensation to the communities affected by the Bento Rodrigues dam disaster, at the jointly owned Samarco Mineracao mine in Brazil.
The disaster, in which around 60 million cubic metres of iron waste flooded the district of Mariana, occurred last November, killing 17 people, injuring many more and leaving an entire community devastated.
At the time, the Brazilian government said it would seek $5.2bn in damages.
BHP Billiton's share price rose 2.5 per cent on today's news.
Today the two companies said they had reached an agreement with the Federal Attorney General of Brazil, the States of Espirito Santo and Minas Gerais and other Brazilian authorities "for the restoration of the environment and communities affected by the Samarco dam failure".
They have committed to establishing a foundation that will develop and execute "environmental and socio-economic programmes to remediate and provide compensation for damage caused by the Samarco dam failure".
The foundation will receive $500m from the jointly–owned Samarco this year, followed by $300m in both 2017 and 2018.
Between 2019 and 2021, a further payment will be paid of at least $200m and up to $400m depending on the cost of projects needed at that time.
Samarco will continue to conduct and fund the humanitarian and environmental recovery and remediation work until the foundation is operational, which is likely to be in the next few months.
The agreement is subject to court approval.
BHP Billiton chief executive Andrew Mackenzie said: "This agreement is an important step forward in supporting the long-term recovery of the communities and environment affected by the Samarco dam failure. It provides a platform for the parties to work together to support the remediation of affected areas.
"This agreement demonstrates our commitment to repairing the damage caused and to contributing to a lasting improvement in the Rio Doce."