Is this the best solution to Tube delays ever? These architects want to turn the Circle Line into a giant three-speed travelator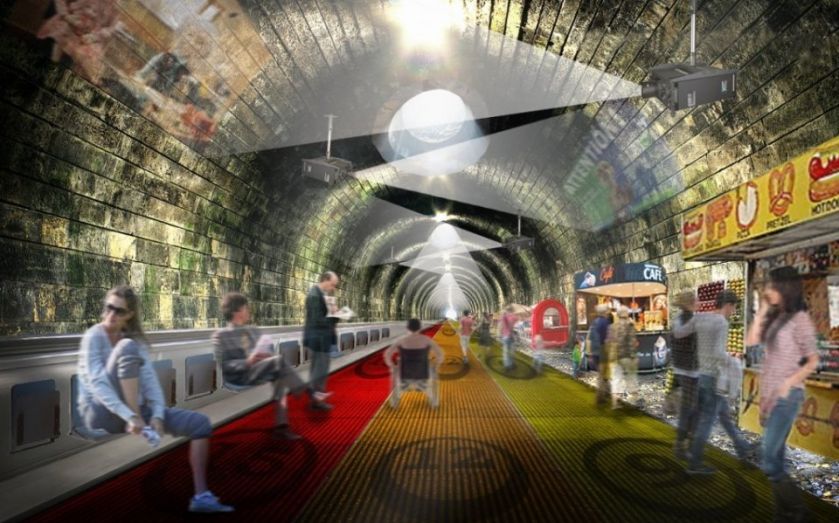 Are Tube delays about become a thing of the past? A group of architects has suggested replacing the Circle Line with a giant, three-speed travelator.
Why have trains when you can have moving walkways? NBBJ – the architecture practice which also thought up the shadowless skyscraper – reckons that by replacing the line's 17 miles of track with three speeds of travelators, the result would be a "considerably quicker, more enjoyable and healthier journey".
The idea is that three travelators would run alongside each other at various speeds – from walking speed of 3mph to a top speed of 15mph. Commuters would move between the three, increasing their speed each time.
The company reckons that, when added to the average walking pace of 3mph, people on the fastest belt "would actually move faster on foot" than today's Circle Line trains.
Sound crazy? Hear them out. "The Circle Line carries 114 million people each year," says NBBJ.
"Currently able to accommodate eight trains at any one time and reach a top speed of 20 miles per hour, the line is one of the most congested in London, often subject to delays and frequently unpleasant for overheated commuters."
And maybe it's time for a change: after all, the Circle Line celebrates its 110th anniversary this year…..