Barratt, Berkeley Group, Persimmon and Taylor Wimpey share prices fall as Liberum brands housebuilders "overvalued"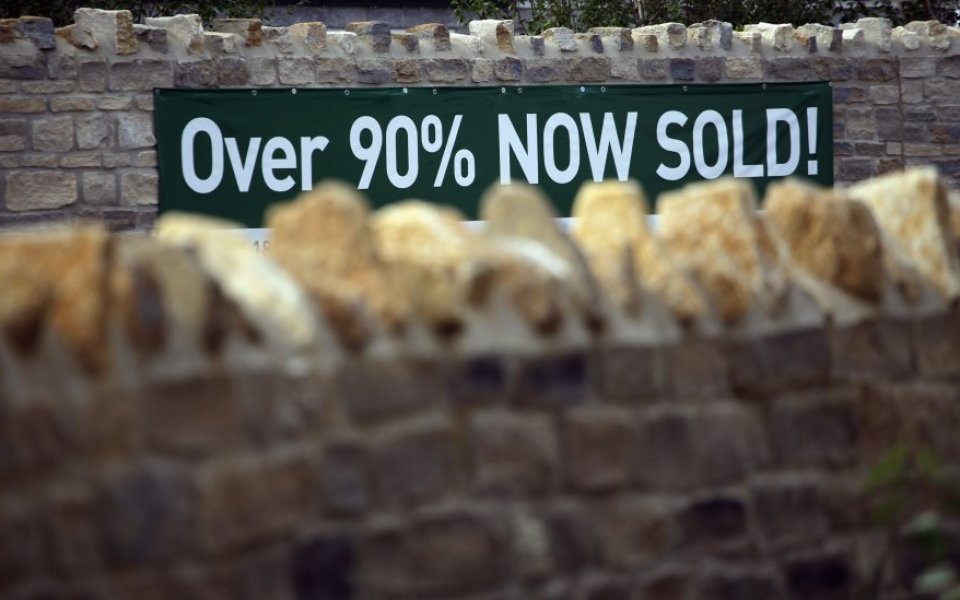 Is this another sign of the much-anticipated bubble? Shares in some of the UK's largest housebuilders fell this morning after one broker downgraded them to "sell".
In a note this morning, Charlie Campbell of Liberum cut Barratt, Persimmon and Taylor Wimpey, saying the largest housebuilders' valuations were "too optimistic".
All three were among the biggest fallers on the FTSE 100 in lunchtime trading, with Barratt shares falling 3.8 per cent to 586.5p, Persimmon falling 2.5 per cent to 1,919p and Taylor Wimpey falling 3.8 per cent to 190.7p.
Although Campbell maintained his "Hold" rating on Berkeley Group "as it is well set to grow even as London slows", it was dragged down two per cent to 586.7p.
"[We expect] gross margin pressure… in the coming years as house price inflation is suppressed by a more vigilant regulator and build cost inflation returns."
"Gross margin pressure threatens to cause returns to peak in the year ahead," added Campbell.
"House prices are much more stretched than widely assumed because price/income multiples are now watched by a regulator with growing powers.
"Stricter controls on lending standards will depress house price inflation, which could cause gross margins to fall as build costs have started rising materially, especially labour. Falling gross margins will lower returns especially for those not growing output."
He added that while rate rises are unlikely to hit the market, there was a risk from government stimulus programmes.
"Rising rates will not derail the housing market, but sentiment is vulnerable. We believe investors may see the first US rate rise as a signal to reset portfolios.
"Housebuilders' shares could also be vulnerable as returns-based models generate lower valuations as interest rates rise. The other main risk to the sector is that Help to Buy is repealed. The government will keep this in place while it generates job growth, but if house prices were to stall the scheme's costs could rise materially."
London's prime property market, which many of the larger housebuilders became increasingly dependent on during the financial crisis, has also shown signs of slowing in recent months. Today Knight Frank's Prime Cities Index showed price growth in London's market slowed to 1.3 per cent in September.
"The big question mark surrounds not Greece and the Eurozone but the slowdown in the Chinese economy," said Kate Everett-Allen, the report's author.
"Wealth from China will continue to flow into overseas property markets with the UK, US, Canada and Australia being key target destinations."