Bank of England governor says UK recovery the slowest on record
Bank of England governor Mark Carney has said the Monetary Policy Committee does not see GDP won't reach its precrisis peak until next year – the slowest recovery on record.
The MPC expects annual growth to be 2.4 per cent in two year's time – still a little below the historical average.
Inflation is expected to fall back to the two per cent target a little after this two year horizon.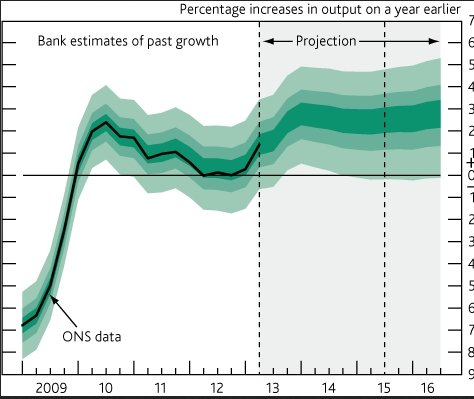 At the last quarterly inflation report three months ago, the Bank raised its 2013 GDP forecast to more than one per cent growth from 0.9 per cent. So far this year the UK has posted 0.3 per cent growth in the first quarter, and 0.6 per cent in the second.