BAML earnings soar on tough job cutting plan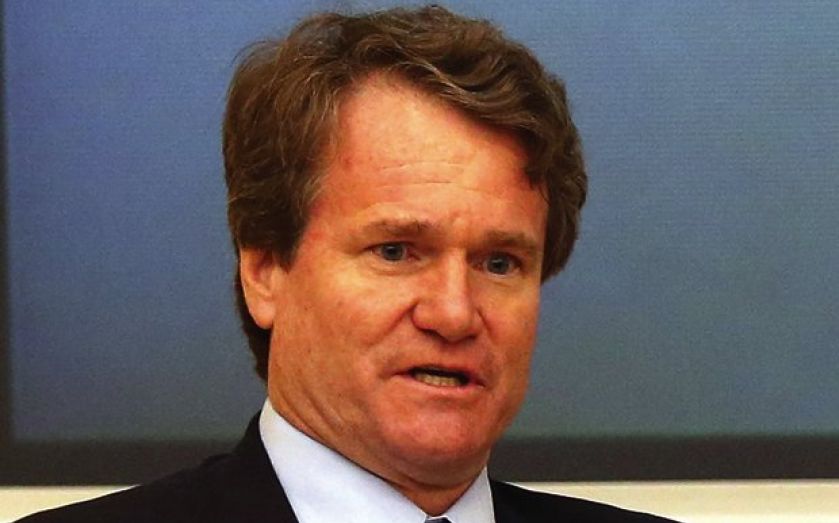 BANK of America Merrill Lynch (BAML) reported a 70 per cent jump in profits for the second quarter yesterday as the recovery pushed volumes up.
And the figure was further bolstered by the lender keeping a tight rein on costs, most notably by cutting 18,300 staff over the last year, a 6.6 per cent fall in its workforce.
Profits came in at $4bn (£2.6bn), up from $2.5bn in the same period of 2012 and up from $1.48bn in the first quarter of 2012.
Total revenues climbed 3.4 per cent to $22.9bn, while provisions for bad loans fell 31.7 per cent to $1.2bn and non-interest expenses fell $1bn to $16bn.
Consumer and business banking profits increased 15 per cent to $1.4bn, but entirely on falling costs – revenues dipped on the year, down 0.8 per cent.
But that was far outstripped by a 16 per cent fall in bad loan provisions and a 5.4 per cent fall in other costs.
Investment management profit grew strongly, rising 38.2 per cent to $758m thanks to improved revenues on market buoyancy.
And investment banking fees shot up 36 per cent to $1.6bn, largely on improving debt and equity underwriting volumes.
BAML's Basel III core tier one capital ratio increased from 7.95 per cent a year ago to 9.6 per cent at the end of the second quarter.
And its return on equity increased from 3.94 per cent in the first half of 2012 to 6.84 per cent so far this year.
"We must keep improving, but with the consumer recovering and businesses strong, we have lots of opportunity ahead," said chief executive Brian Moynihan.
BAML shares rose 2.8 per cent.