Bad news if you travel through Elephant & Castle – prepare for commuter disruption for the next year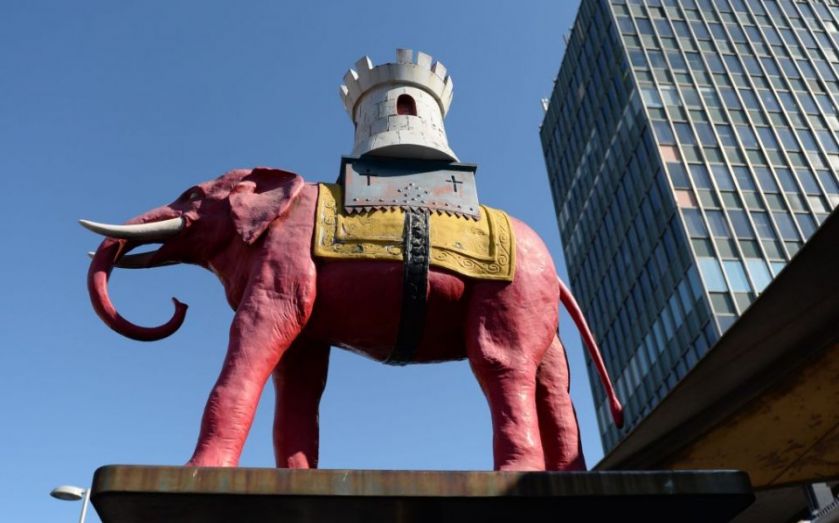 If you travel through Elephant & Castle to get to work, prepare yourselves for more than a year of disruption as part of the Crossrail for Bikes project gets underway.
The northern roundabout at the south London junction is being overhauled by Transport for London to provide two-way traffic, dedicated cycle lanes and safer pedestrian crossings at surface level.
Following a month of consultation, work is expected to begin on April 9 (next week) and continue until summer 2016. TfL is also working with Southwark Council to improve the public space in the local area.
Different stages of the work at Elephant & Castle will have a different effect on your journey and TfL has issued advice for commuters, whether you drive, take a bus, cycle, walk or run.
"We'll do everything we can to minimise disruption during these works, however some road users and bus passengers will experience increased congestion at certain times and places," TfL said.
Drivers and bus commuters:
It warns that during construction roads will be busier than usual and advised commuters to use alternative routes at peak times between 7am and 10am in the morning and 4pm and 7pm in the evenings at weekdays. Weekends will be busy between 10am and 6pm.
"If you cannot avoid driving, allow more time for your journey," the transport group added.
"Journeys through the junction and wider area will take longer during the works, but delays will be shorter before, between and after peak times."
Two permanent turning restrictions will be introduced from December as part of the scheme. Drivers will not be able to turn left from the A3 Newington Causeway to A201 New Kent Road, or turn right from the A201 New Kent Road to A3 Newington Causeway.
The congestion charge will remain in operation as usual.
Buses travelling through Elephant & Castle may be diverted or delayed by improvement works. Some stops will also be temporarily relocated or suspended. Routes affected are at the bottom of this article.
Cyclists:
Those on pedals have also been advised to use alternative routes, with TfL suggesting the Cycle Superhighway 7, which bypasses the roundabout via Princess Street.
Walkers:
Part of the scheme involves closing the subways and replacing them with crossings at the surface. The subways will be closed, and replacements provided at various stages during the works.
Minimum-width pavements will be maintained and step-free and tactile crossings will be available at temporary pedestrian crossings.
Tube and rail commuters:
You will still be able to enter and exit stations, but there may be changes to pedestrian crossings around station entrances at certain times.
Here are the affected bus routes:
Stop J towards New Cross or Peckham
53
63
168
172
363
453
N63
Stop K towards Surrey Quays
1
188
N1
Stop M towards Westminster
53
453
Stop N towards Blackfriars or Waterloo
1
63
168
172
188
363
N1
N63
Stop P towards Pimlico or Kennington
133
155
196
333
415
N133
N155
Stop R towards Brixton, Peckham or Camberwell Green
12
35
40
45
68
136
148
171
176
343
468
N35
N68
N89
N171
N343
P5
Stop S towards London Bridge
35
40
133
136
333
343
415
N35
N133
N343
Stop T towards Blackfriars
45
155
196
P5
Stop V towards Waterloo or Westminster
12
68
148
171
176
468
N68
N89
N155
N171