Rugby World Cup 2015: Australia's David Pocock battered but unbowed as Wallabies hunt for final glory over All Blacks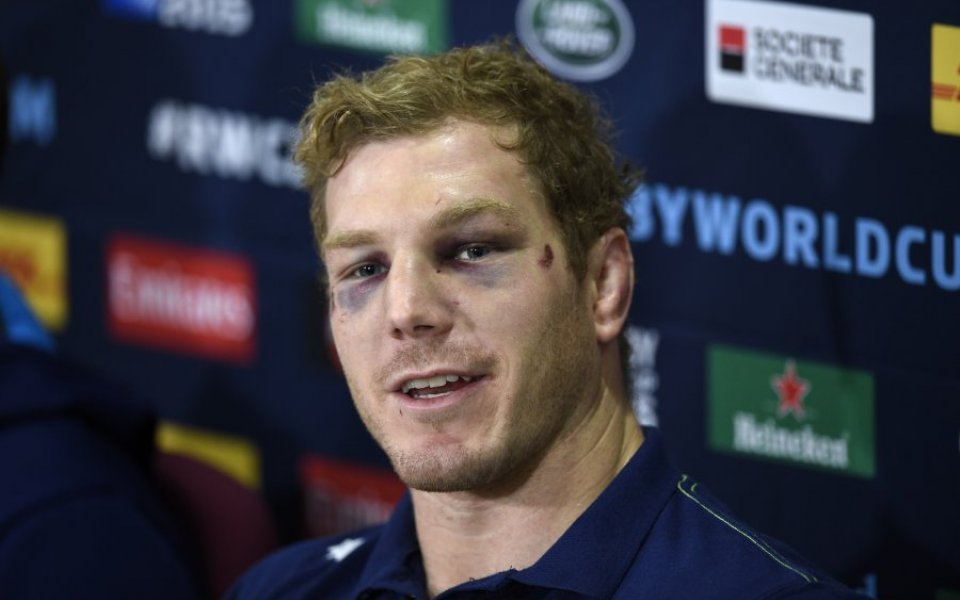 Australia No8 David Pocock remains battered and bruised from his side's defeat of Argentina but is ready to realise his boyhood dream of playing in a World Cup final when the Wallabies face New Zealand at Twickenham on Saturday.
Powerhouse forward Pocock was sporting a pair of black eyes as well as a disfigured nose yesterday, while the Australia camp continue to monitorthe calf injury which kept him out of their quarter-final victory against Scotland.
The 27-year-old has recovered from two knee reconstructions and admits memories of the 1995 final between South Africa and the All Blacks, which he watched as a child on his grandfather's farm in Zimbabwe, provides abiding inspiration.
"It's one of those things, it's getting towards the end of the season so you've played a lot of rugby and I think your body gets used to recovering," said Pocock. "I think the nose is relatively straight. It probably looks worse than it is. It was a bit sore at the time but it's fine now.
"Certainly for me, some of my greatest memories watching rugby were that '95 final. As a kid, that did something to me. I dreamt about playing in the World Cup after that."
Australia coach Michael Cheika has described his squad as a blend of "jokers, lovers and fighters", typified by climate change campaigner Pocock, who wound down from Sunday's victory against the Pumas by watching a David Attenborough documentary.
"In a group you've always got people from different backgrounds with different beliefs and different ways that they see life. It's exciting," he added.
Pocock chained himself to mining equipment in New South Wales last year as part of an environmental demonstration, and has used social media during the World Cup to raise awareness of rhino conservation, all of which helps him to contextualise sport.
"I absolutely love the game of rugby and I'm so grateful for the opportunity that it's given me but I'm very conscious of the fact that at the end of the day it's a game," said Pocock. "There's certainly more to life than chasing a rugby ball."