AstraZeneca's shares lifted by pipeline hopes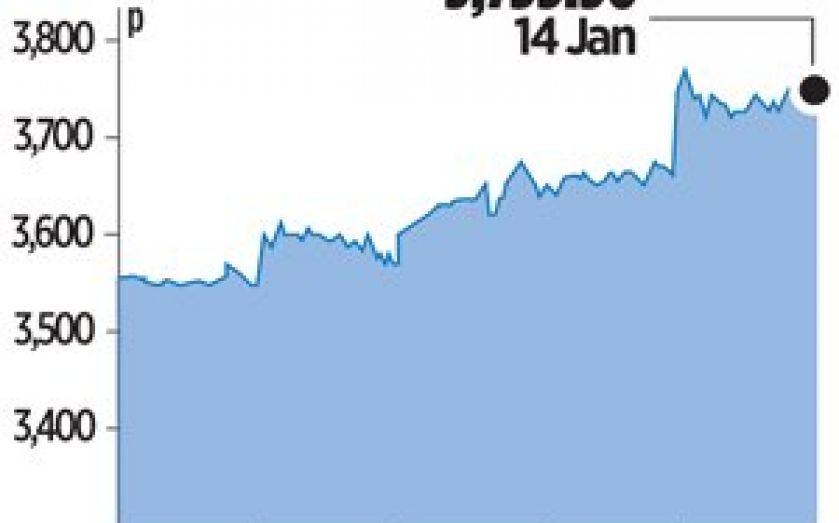 ASTRAZENECA expects new drugs and a recent diabetes deal to offset a wave of patent expiries and return it to growth faster than analysts predict, with 2017 revenue likely to be broadly in line with the 2013 level.
The company's forecast implies a potential $3bn upgrade to the consensus estimate from analysts and marks an attempt to call a bottom to a sales decline driven by the loss of exclusivity on several top-selling medicines.
Britain's second-biggest drugmaker is already suffering from generic competition to its antipsychotic seroquel, while its nexium treatment for excess stomach acid loses US patent cover this year. Top-selling crestor, for high cholesterol, faces competition from cheap copycat drugs in 2016.
The patent expiries leave AstraZeneca's sales on a near-term downward spiral at a time when most rivals have put their biggest patent losses behind them.
Citigroup analyst Andrew Baum said the positive medium-term outlook reinforced his "more constructive thesis" for the stock, adding that he expects boss Pascal Soriot to strike more earnings-boosting deals this year.
But Panmure Gordon's Savvas Neophytou remains more wary, pointing out that Soriot's predecessor, David Brennan, had made a similar attempt to talk up longer-term prospects.
"In our view, management is stepping onto thin ice with this same sort of guidance," Neophytou said.