A Dyson advert for a cordless fan was a lot of hot air, the UK's advertising regulator has ruled.

The Advertising Standards Authority (ASA) today banned Dyson's ad for the Pure Hot + Cool Fan, saying viewers could be misled about the need to plug the fan in.
Read more: Sir James Dyson buys luxury Singapore apartment for a record sum

The advert, screened in April, showed the fan inside the kitchen of an open-plan flat from various angles, none of which featured a power cord until the final shot.

Even then the cord " was very thin and coloured grey on a light background", leading the ASA to believe "it could be easily missed".

"The cord was the same colour, thickness and approximately the same length as the edge of the carpet which appeared opposite it on the screen," it said.

"For those reasons, we considered that it could be easily missed and seen as part of the background by viewers."

Dyson argued that there was not "any reasonable prospect" of viewers ending up believing that the fan was cordless.

The British tech giant, famous for its household appliances, said that all home fans have a power cable.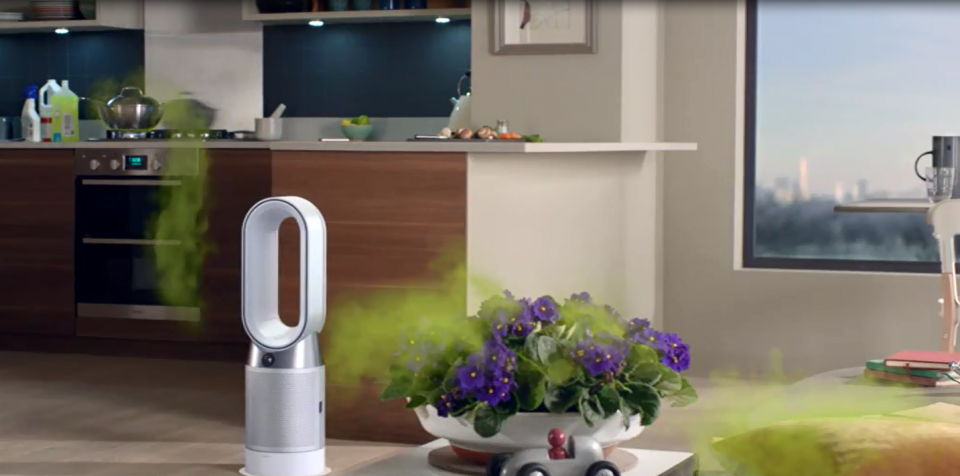 If it was marketing a cordless one, it would have drawn greater attention to this, the manufacturer said.

"There was no benefit in having a cordless fan given it could cover such a wide area and there was no need for movement, unlike with a vacuum cleaner," Dyson also argued.
"Similarly there was no benefit in having a cordless television, and they did not routinely establish cables running from televisions."

But the regulator disregarded its arguments.
Read more: Are new ASA rules on gender stereotyping just the tip of the iceberg?

"We concluded that, overall, the ad was likely to give consumers the misleading impression that the fan was cordless," the ASA said.

Dyson cannot screen the advert again and must only advertise products as cordless if they really are.
Main image credit: Dyson