As analysts slash their oil forecasts for 2016, will prices fall to $20 per barrel this year?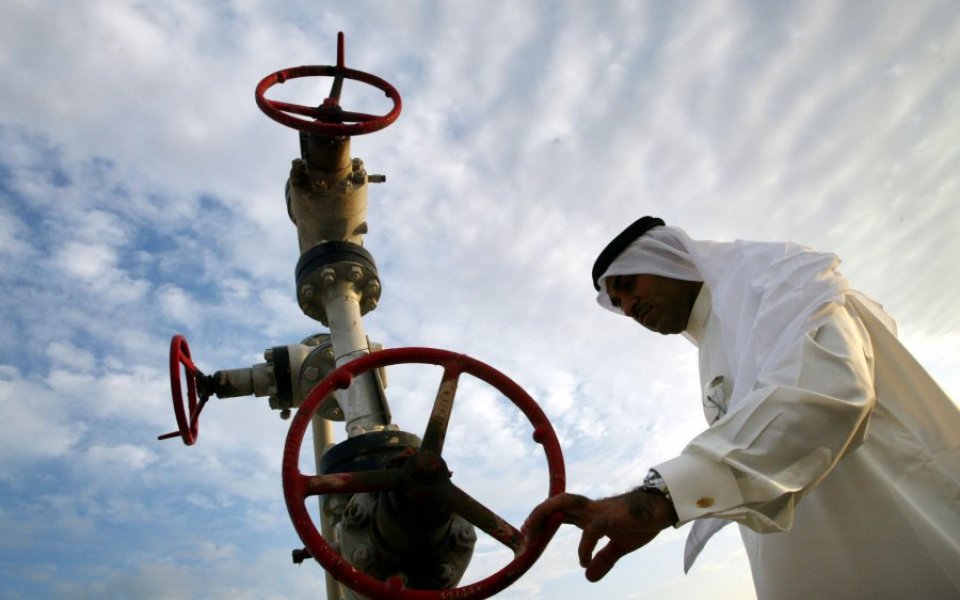 David Morrison, senior market strategist at Spread Co, says Yes.
The oil selloff began over 18 months ago. The trigger was the US dollar turnaround as the Federal Reserve prepared to end QE. The dollar rally continued as divergent policies between the worlds' major central banks became ever more apparent. Last month, the Fed hiked and signalled that rates could be 100 basis points higher by the end of this year. That central bank divergence looks starker than ever, and a stronger dollar puts downside pressure on crude. Meanwhile, the oil glut continues. Opec is in disarray and Saudi will ensure that the pumps go at full tilt to hang on to market share. There has also been no appreciable fall in non-Opec output. Demand growth looks uncertain as it's unclear whether China, the world's second-biggest oil consumer, will escape an economic hard landing. Goldman made its $20 oil call back in September when crude was trading around $50. Although it wasn't its base case scenario, it looks more likely than ever today.
Peter Kiernan, lead analyst for energy at The Economist Intelligence Unit, says No.
There is no doubt that oil markets are in a funk, with Brent falling nearly 30 per cent since early December and now battling to stay above $30. The first half of 2016 will see bearish conditions continue. The market remains well supplied and the imminent lifting of sanctions on Iran will see its barrels rolling out. Meanwhile, Saudi Arabia shows no sign of abandoning its market share strategy, and although US shale oil is slowing, it hasn't collapsed. Prices therefore may fall to the mid $20s range for a while, but a slump to $20 would be a first for Brent since early 2002, and is not likely. In fact, in the medium to longer term, the oil market will tighten modestly, edging prices up from the second half of 2016 as non-Opec supply starts to show strains – not just in US shale but among higher cost producers elsewhere too. Demand growth won't be as strong as last year but, at above 1m barrels a day, it will be enough to contribute to a tighter market balance. Expect prices to stay below $50 for quite a while. But a drop to the low $20s probably won't be sustainable, especially if something flares up in the Middle East.