Arts and lifestyle highlights for the next twelve months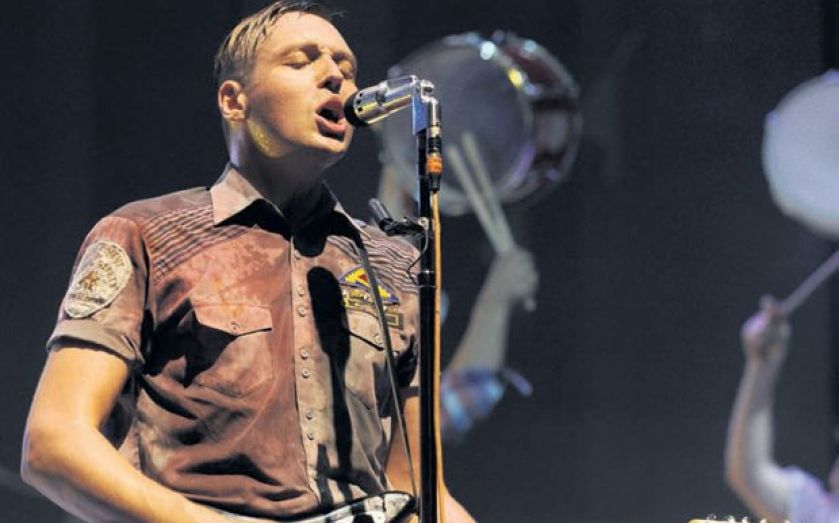 From Glastonbury to Shakespeare to Matisse, you won't be short of things to do in 2014
MUSIC
Arcade Fire confirmed as headliners for Glastonbury 2014
The Glastonbury 2014 lineup is being kept under-wraps until summer, but that hasn't stopped rumours surfacing thanks to loose-tongued artists and hints dropped by organiser Emily Eavis. Arcade Fire instigated a flurry of speculative newspaper articles when they told Jo Whiley "the wellies have been bought for a certain UK festival" during an interview on BBC Radio 2, and now it's official. Lily Allen also let slip she's signed up to play Worthy Farm, while Dolly Parton has left an intriguing (Glastonbury-shaped?) hole in her tour this summer. Last year Emily Eavis mentioned that her favourites to headline the 2014 festival were Led Zeppelin and Adele. Tickets are sold out, but a batch of returns go on sale this spring.
FILM
Darren Aronofsky collaborates with Russell Crowe for biblical epic Noah
The phenomenal returns generated by the Passion of the Christ show just how much of a cash cow Christianity can be for film studios. With Darren Aronofsky at the helm, though, Noah is unlikely to storm the Christian world with the same indefatigable force of Mel Gibson's devotional epic. The Requiem for a Dream and Black Swan director is sure to ruffle some feathers with his depiction of Noah as the "first environmentalist". Paramount are reportedly concerned by some of the responses to the early test screenings among certain core audience demographics. It's not surprising given that they've invested $125m in the project, a sum that quadruples the budget for The Fountain, Aronofsky's previously most expensive film. Still, the auteur's unwillingness to compromise on his artistic vision (and an all-star cast including Russell Crowe, Ray Winstone and Emma Watson) is sure to make for an eye-catching cinematic extravaganza, even if it isn't the global box-office smash Paramount are hoping for.
ART
Tate Modern to exhibit comprehensive collection of Henri Matisse cutouts
The headline exhibition of Tate Modern's 2014 programme is dedicated to Henri Matisse's cutouts. A large proportion of the French artist's most famous works – including The Snail and Large Composition with Masks – are cutouts, a medium he first turned to after ill health left him unable to paint. Assistants used to hold up coloured pieces of paper while Matisse cut them into shapes with scissors. The exhibition at the Tate will reunite a wide range of works belonging to up to 50 owners across the world. Unusually, Tate director Nicholas Serota is curating the exhibition himself. He says, "for many people, it will be one of the most beautiful, evocative and compelling exhibitions ever seen in London."
THEATRE
Sam Mendes and Simon Russell Beale team up for a blockbuster production of King Lear
Sam Mendes returned to the stage last year with a critically and commercially successful musical adaptation of Charlie and the Chocolate Factory. Before rushing off to direct Penelope Cruz and Daniel Craig in the follow up to Skyfall he's fitting in another play: King Lear at the National starring Simon Russell Beale. Forget chocolate rivers and Oompa-Loompas, his production of Shakespeare's darkest play is a return to the weighty stuff he used to churn out as artistic director of the Donmar Warehouse. If previous Mendes and Russell Beale collaborations are anything to go by, we're in for a treat.
FOOD
Shangri-la to open a new restaurant, deli and bakery in The Shard
Luxury hotel Shangri-la at The Shard hopes to entice you through its doors with the smell of baking bread. Láng, its artisan bakery and deli on the ground floor, is set to be a casual place to lunch or catch up over a coffee, selling cakes, homemade chocolates, seasonal hampers, and sandwiches to eat in or takeaway. Dine next to a spectacular view of the city at Ting which takes its name from the Chinese word for living room. Situated on the 35th floor, the restaurant offers dishes using fresh produce from local food markets with an Asian twist. The Ting Lounge, on the other hand, will serve signature Shangri-la dishes such as laksa and nasi goreng alongside two afternoon teas, traditional English and an Asian-inspired take on the tradition.
DANCE
A new ballet based on The Winter's Tale premieres at the Royal Opera House
This summer the Royal Opera House is the venue for the latest production from the hugely successful artistic partnership between choreographer Christopher Wheeldon, set designer Bob Crowley and composer Joby Talbot.
Following his acclaimed adaptation of Alice's Adventures in Wonderland, Wheeldon is turning his attention to Shakespeare for the first time.