City of London Distillery launch party: Are Gin Lane days returning to the City?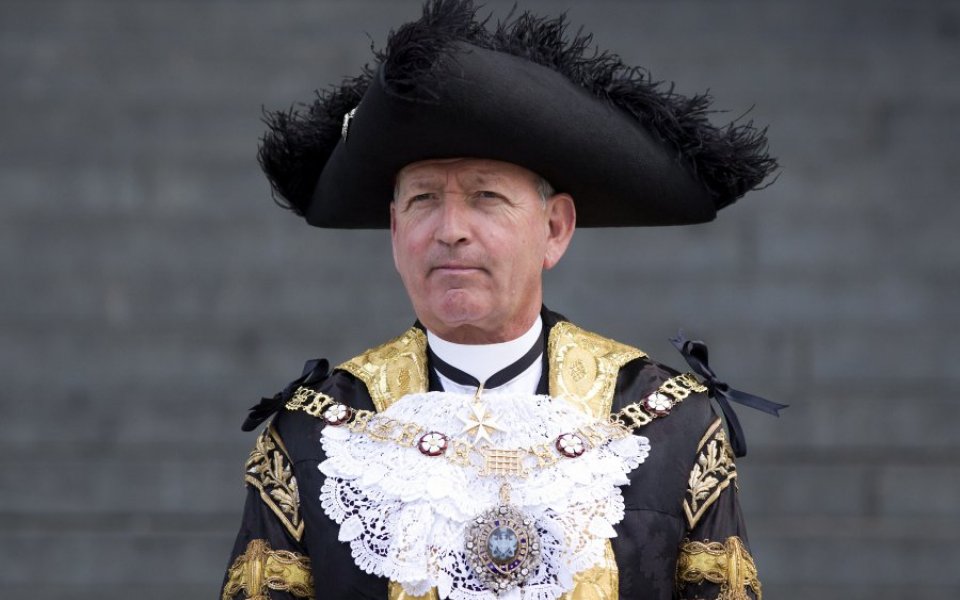 As the nights get longer and the evenings colder, it seems that London's institutions and offices are throwing austerity out of the window in a bid to warm the cockles with artisan food and beverages.
The City of London Distillery held a very boozy launch party last night, celebrating its latest product – Christopher Wren gin.
The distillery, Cold for short, opened three years ago after a near 200-year juniper hiatus in the City. Owing to heavy taxation, hundreds of the City of London's distilleries were forced into closure in the 19th century, with the last one shutting shop in 1825.
Now, the ginnovative company is putting mother's ruin in a more positive light, with a gin-tasting hosted by none other than the Lord Mayor Alan Yarrow.
Yarrow's been a busy man this month. Between hosting char­ity auctions and thank-you parties, meeting the royals at the Leadenhall building, and last night's gin-dig.
Yarrow, in full rig and flanked by the lady mayoress plus Sheriff Charles Parmley and City grandees, joked that he tried to get Chinese President Xi Jinping down to the distillery for a drink last week. However, they couldn't fit it in. He also suggests that owner Jonathan Clark starts exporting to China, where they apparently drink three times as much as we British.
Yarrow congratulated the distillery for producing "an absolutely cracking" gin in honour of Wren that will doubtless serve as a reviving drink for the City's army of hard workers.
Chin-chin, bottoms up and all that sort of thing.