Apple smashes records with jump in revenue and soaring iPhone sales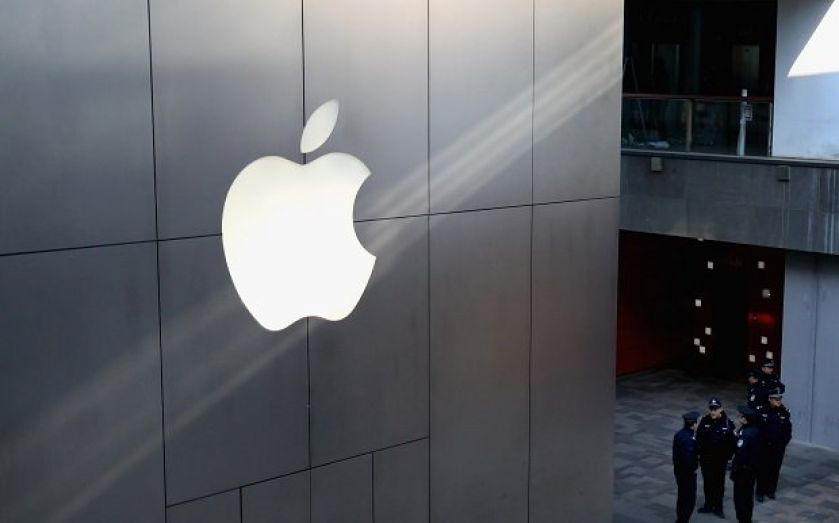 Apple's results are in, and Tim Cook will have good reason to smile tonight.
For the quarter ended 27 December iPhone sales shot up 46 per cent to 74.5m units, far outpacing analysts' forecasts of 65m. The tech giant enjoyed a record first-quarter profit of $18bn at $3.06 per share.
Analysts were expecting Apple to report earnings of $2.60 a share. Sales rose to a whopping $74.6bn or 30 per cent year-on-year.
At the same time last year, it recorded record quarterly revenue of $57.6bn. Cook said demand for the company's products had risen "to an all-time high". The last quarter is usually the most profitable thanks to Christmas shopping.
Analysts had expected quarterly revenue to come in at around $63.4bn. Wall Street's revenue consensus has risen 6.2 per cent since September as a result of strong demand for the iPhone 6.
Apple's iPads proved a disappointment with sales falling 18 per cent to 21.4m on the back of fierce competition. Apple boss Tim Cook said in a press release:
We'd like to thank our customers for an incredible quarter, which saw demand for Apple products soar to an all-time high.

Our revenue grew 30 percent over last year to $74.6 billion, and the execution by our teams to achieve these results was simply phenomenal.
Revenue in China climbed 70 per cent and Apple plans to open a further 25 stores in the country. Many thought China would be the major highlight of today's results. UBS predicted China will account for 36 per cent of sales versus 24 per cent in the US.
Apple expects to rake in between $52bn and $55bn for the first quarter, with a gross margin of 38.5-39.5 per cent.