Apple Pay UK: Where are people using it most? TfL races ahead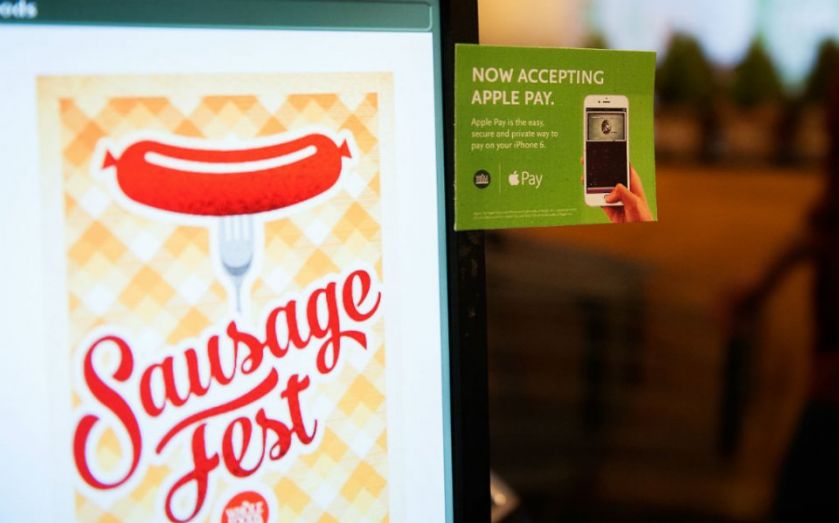 A week after Apple Pay's launch in the UK, and there's one spot where it's proving by far and away the most popular place to use.
The contactless payment which lets you pay by simply swiping an iPhone or Apple Watch, attempts to make paying for stuff as quick and easy as possible, and there's no better example of that than London's hustling bustling transport network.
The number of people using Apple Pay on TfL's tubes, buses and trains, is more than four times those using it at the next most popular outlet, Tesco.
Read more: Like not laughing at a Michael Mcintyre gag, Apple Pay resistance is futile
The usage is indicated by analysis of thousands of social media mentions of Apple Pay and the different places accepting it, which found that London's transport was by far the most popular place to use it, followed by the supermarket, then Pret and Waitrose.
According to Brandwatch, the feelings associated with Apple Pay and TfL were almost equally positive and negative.
The bad outweighed good with Tesco and Waitrose, while Pret gained more positive than negative responses.
Brandwatch analyst Natalie Meehan indicated that Nando's surprise lack of engagement with Apple Pay was down to the different incomes of Nando's visitors and users of Apple products.
Read more: Will Apple Pay really change your life?
TfL has embraced the use of contactless payments, first with the Oystercard, then contactless credit and debit cards, and now Apple Pay, much to the joy of commuters. More than 41m journeys have been made with contactless credit or debit cards. It's currently consulting on whether London's black cabs should support it as standard.
The UK is Europe's leader for using contactless, an attractive market for Apple to chose as its first to roll out Pay outside the US.