With this estimate of Apple Watch sales, the tech giant shows every sign of maintaining momentum: Investors are wrong to punish Apple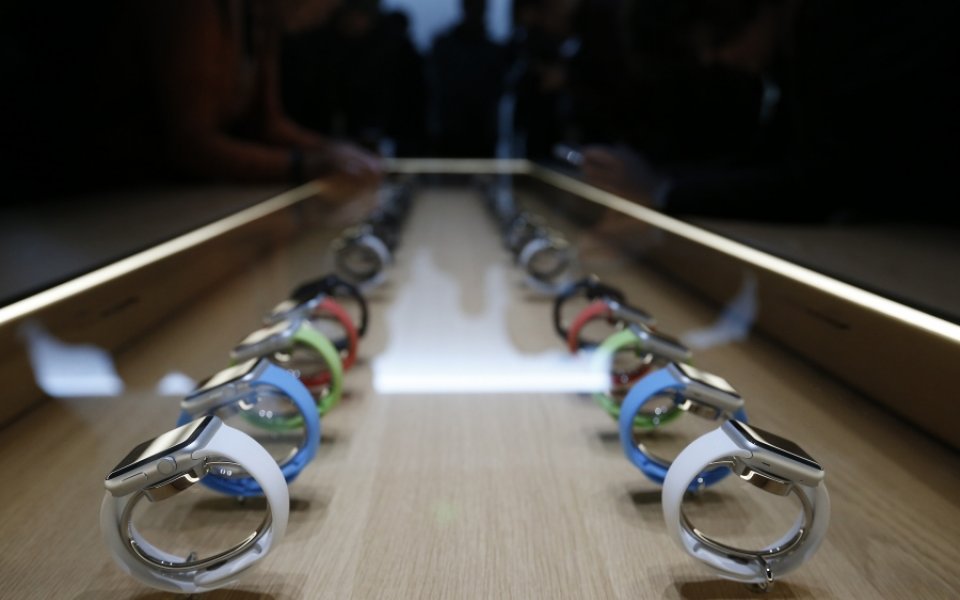 Despite posting strong third-quarter revenue growth (up 33 per cent to $49.6bn) and a slight gain in margin, Apple's shares slipped seven per cent in after hours trading, wiping billions off its valuation and leading other tech stocks down. Investors were concerned, it seems, by lower than expected iPad and iPhone shipments and the possibility of slowing growth in China. Are these worries valid?
IPads were a weak spot. Apple sold 10.9m of them in the quarter, down from the 13.2m it sold over the same period last year. Associated revenues fell from $5.9bn to $4.5bn. With the introduction of a bigger phone in the form of iPhone 6 Plus, Apple has undoubtedly cannibalised some of its own sales.
However, given that larger screen smartphones, or so called 'phablets', have become significantly more popular with consumers, Apple's numbers are merely reflecting structural shifts in the market.
The new phones have certainly driven growth. Apple shipped some 47.5m iPhones in the third quarter, a 35 per cent year-on-year increase. Shipments have declined sharply since last quarter, but this is not so much a cause for concern as it is a reflection that the adoption rate in the first two quarters after release was phenomenally high. Volumes are now returning to normal levels.
Concerns over China are not necessarily related to current performance. Indeed, while the US remains Apple's largest single market, China is by far the fastest growing region with sales up 112 per cent during the quarter. Two years ago China accounted for 13.1 per cent of Apple's revenues; today it accounts for 26.7 per cent.
Investor worries relate to the fact that as Apple becomes more reliant on China, competition is intensifying. Companies like Huawei and Xiaomi have stepped up the pace of innovation and are releasing much improved phone models in a bid to compete with the iPhone. While this does pose some threat, the market in China is so vast and so fast growing that it is unlikely to dint Apple's growth over the medium term.
Of particular interest is the Apple Watch, for which Apple did not provide sales details. However, analysing the numbers and overlaying data from consumer research, Conlumino estimates that across the quarter Apple sold 3.2m watches with associated revenues of $1.49bn.
Against the backdrop of challenged supply and the fact that the device only had 680 points of sale, these are solid numbers that suggest Apple Watch is on course to provide the company with a strong future sales line. Especially so as the new and enhanced operating system, watchOS 2, is launched and more apps are added for the device. The likelihood is that, as Apple now ramps up supply, the watch will be a key gifting item this Christmas.
All in all, Apple's quarterly performance was solid and the company shows every sign of maintaining this momentum.
As such, investors concerns, at least for the moment, seem largely misplaced.