Pakistan and Afghanistan earthquake: At least 135 dead in 7.5 magnitude quake – reports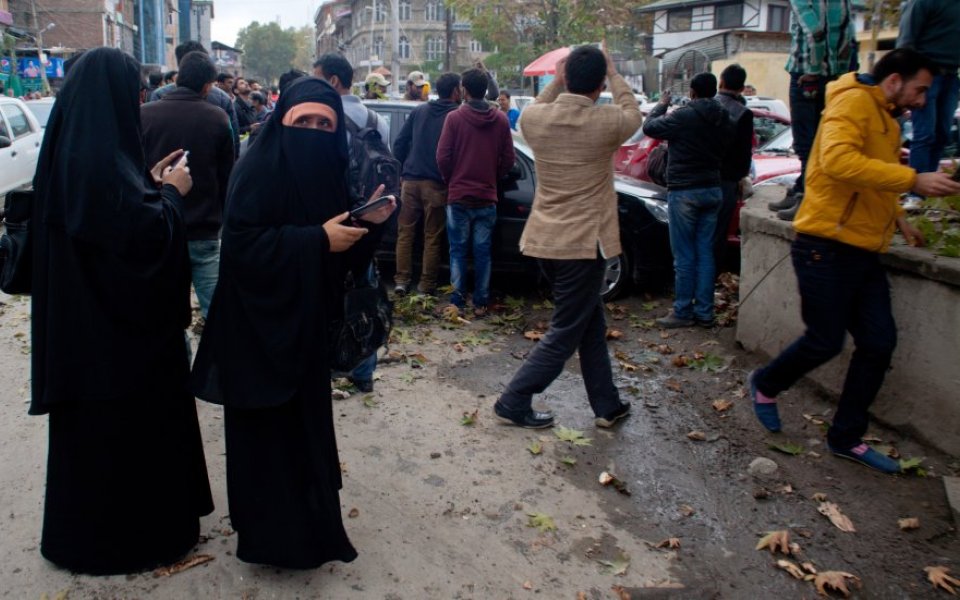 At least 135 people have died following a major earthquake in Afghanistan, northern Pakistan and parts of India, local media is claiming.
The earthquake, which registered at a magnitude of 7.5, centered in the province of Badakhashan in Afghanistan's far north. It hit at 1:39pm local time, at a depth of 132 miles, according to the US Geological Survey.
Official figures say that at least 102 people have been killed in Pakistan and a further 33 people in Afghanistan, including 12 schoolgirls trying to escape their building.
The country's capital city Kabul experienced a brief power-cut, while houses shook and cars rolled into the streets.
Its effects were felt as far away as New Delhi, where a disaster management team has been activated after strong tremors reached the city.
Chief minister Arvind Kejriwal tweeted urging residents to "please stay calm and do not panic"
Please stay calm & do not panic. Disaster management teams have been activated

— Arvind Kejriwal (@ArvindKejriwal) October 26, 2015
The region suffered a 7.4 magnitude earthquake in 2002, just 20km to the west of today's incident, which killed 150 people and destroyed more than 400 homes, according to the Geological Survey.
More to follow…