Afghanistan crisis: Deadly attacks at Kabul airport carried out by ISIS-K, according to US
Two deadly explosions thought to have been carried out by the Islamic State terrorist group took place at Kabul airport on Thursday.
One attack happened near the Baron Hotel, the site where the UK has been processing its evacuees, the Pentagon press secretary confirmed. Another blast happened at the Abbey Gate entrance of the airport, John Kirby confirmed on Twitter.
A senior Afghan health official said the estimated death toll is around 90. 13 US soldiers, including marines, have been killed and a further 150 people were wounded.
An offshoot of the Islamic State group, called ISIS-K, is suspected to have instigated the attacks, according to US officials. The first explosion was reportedly carried out by an ISIS-K suicide bomber detonating an explosive device.
Gunfire was reported in the immediate aftermath of the first explosion.
Confirmed casualty numbers are still expected to rise.
Kirby said the first attack killed multiple US citizens and civilians. The UK defence ministry has said no UK government or military personnel have been killed in the attacks.
President Joe Biden vowed at a press conference yesterday that they will find terrorists who carried out the attack and make them "pay".
Prime Minister Boris Johnson chaired a COBRA security meeting yesterday to coordinate the UK's response to the attacks.
The increased risk to life posed to UK and US personnel carrying out the evacuation effort poses questions over whether airlifts will continue to happen up until Tuesday's withdrawal deadline.
Prime Minister Boris Johnson confirmed in a statement yesterday the UK will push ahead with its evacuation effort.
The area where the explosions occurred have become crowded routes that lead to the British and American compounds where the respective nation's evacuation efforts are being managed.
The US and the UK have been scrambling to evacuate as many people as possible from Kabul before a full withdrawal of military forces on 31 August.
A UK government spokesperson said: "We are working urgently to establish what has happened and its impact on the ongoing evacuation effort."
"Our primary concern remains the safety of our personnel, British citizens and the citizens of Afghanistan."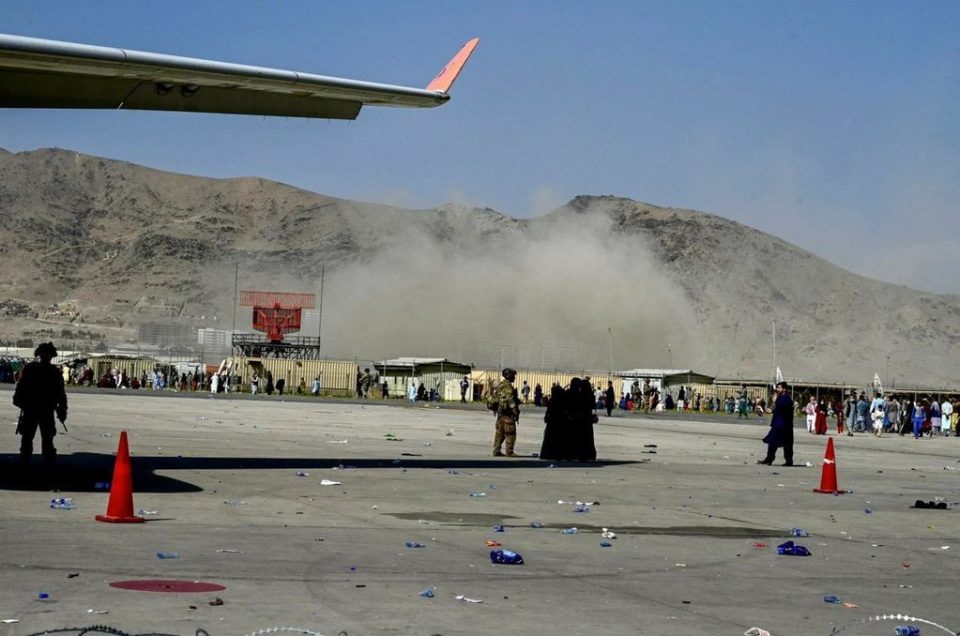 Western nations had warned recently that credible reports indicated an terror attack at the airport was imminent.