Labour leadership race: 18 per cent of Corbyn supporters voted for the Liberal Democrats in 2010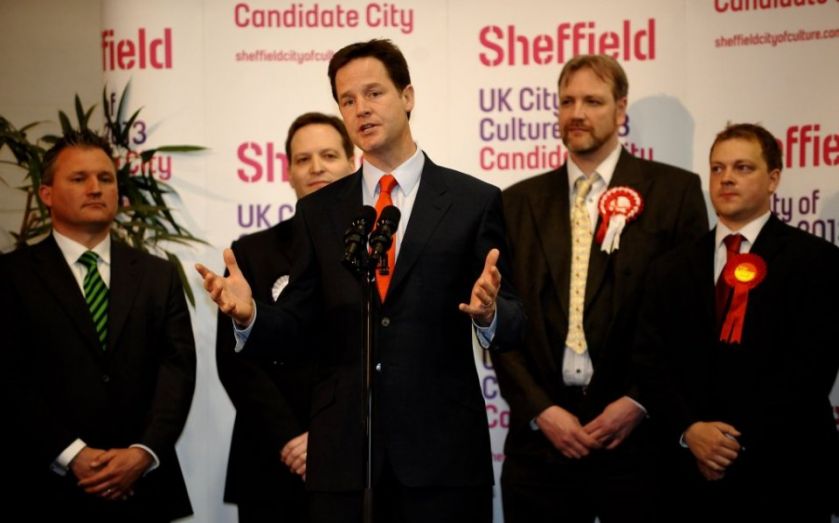 Almost one in five supporters of Jeremy Corbyn voted Liberal Democrat in the 2010 elections, new research from YouGov suggests.
A survey of 3,777 eligible voters in the Labour leadership election, undertaken in the first week of August, shows 18 per cent of Corbyn supporters voted for the Lib Dems under Nick Clegg.
Read more: Is Labour being infiltrated?
In fact, Corbyn supporters were also almost twice as likely to have voted for the Lib Dems in 2010 than any of the other candidates.
YouGov said: "The combination of factors suggests that Corbyn supporters comprise a coalition of traditional 'old Labour' members and a more mobile protest vote."
Not surprisingly, Corbyn supporters tended to describe themselves as "left wing", rather than "left of centre".
Corbyn's supporters also took a stronger stance on issues such as nationalisation and healthcare. Meanwhile, other candidates' supporters shared the same policy positions by "express[ing] them with less conviction… [they] are less uncompromising in how they would like them to be implemented", YouGov said.
"Put simply, this group is not going to be 'reasoned with'," said YouGov. "They are looking to be inspired."