£1,500 grant to be given to those affected by flooding, says Scottish National Party leader Nicola Sturgeon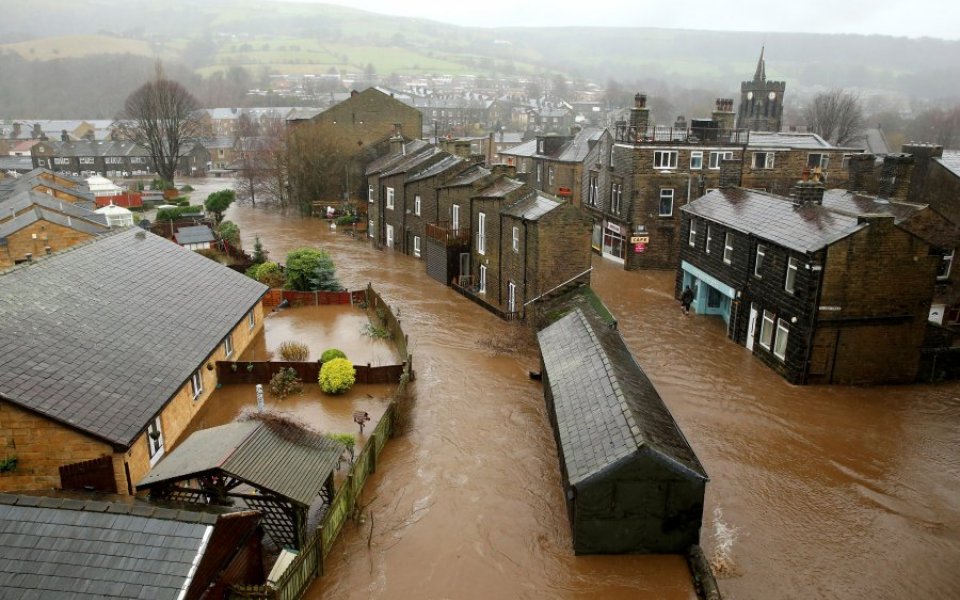 Scottish National Party leader Nicola Sturgeon has announced that every household, business and charity in Scotland directly affected by flooding will receive a grant of £1,500.
During a visit to Inverurie in Aberdeenshire the first minister said £12m would be made available to help areas hit by flooding after rivers Dee, Don and Ythan burst their banks.
Read more: Insurance losses from Storm Eva and Desmond top £1bn
An extra £3,000 is to be made available for businesses whose trade was affected.
"In the face of devastation Scotland's communities have rallied together and shown real strength," Sturgeon said. "I have met with some local business owners who have made a real difference by offering vital support and once again I am amazed by the determination and dedication of all of our emergency services who are working around the clock to save homes and livelihoods."
"We do not yet have confirmation of consequentials coming from UK Government flood funds – however, now that the picture of those who need support is clearer, the Scottish government is acting now to make sure that the people who need help get it," she added.
Read more: UK towns devastated by floods – in pictures
The grants come after £4m was announced by deputy first minister John Swiney in the budget statement in December.
It also comes the day after opposition parties accused Scottish ministers of inactivity in response to the floods.
Hundreds of people were evacuated in Aberdeenshire after rivers burst their banks on Friday, which followed on from Storm Frank at the end of December..