WWE wrestling in London: tickets costing £2,675 on sale as Money In The Bank hits London
Get ready for over-the-top slam-dunks and ridiculous outfits: WWE is landing in London this summer for the first time in over two decades.
It follows WWE's Welsh show last September which was called Clash At The Castle and was the first major UK stadium show since 1992. It was hugely successful, and became the most watched international premium live event in history, which perhaps explains why the company are so keen to come back to our shores.
The event will see wrestlers competing to smash a briefcase hanging above the ring containing a contract for any championship match they'd like to set up within the next year. Wrestlers will compete in events throughout the spring to be in with a chance to qualify for the 02 event, including the Raw, SmackDown and WrestleMania events coming up.
WWE stands for World Wrestling Entertainment and is a US-based wrestling and entertainment company. WWE isn't actually classified as a sport, despite looking like one and often being perceived as one.
Which leads many to ask the same question about the authenticity of wrestling.
Is wrestling fake?
WWE wrestling is famously theatrical, with the wrestlers staging big celebrations when they win and dissing each other as they walk out into the ring. But while the performers appear to be wrestling, the actual fights are staged.
A professional wrestler called Kracker Jak explained to ABC: ""Fake" is the wrong word. You don't call Wuthering Heights or Star Wars "fake", you call it fiction.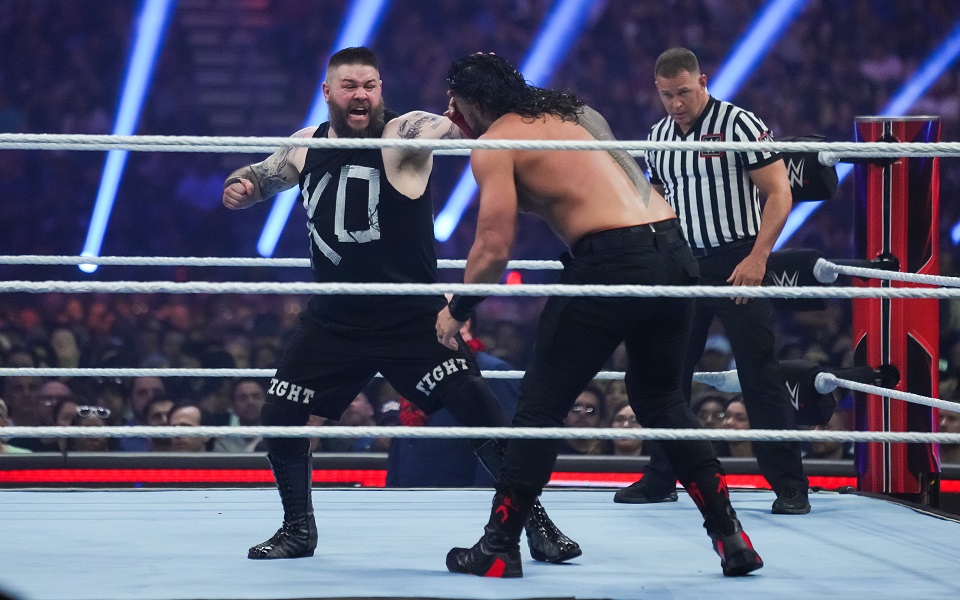 "Also, while the events in wrestling are staged, the physicality is real. Like stunt performers, wrestlers execute feats of athleticism, fly, collide with each other and the floor — all while staying in character.
"Unlike stunt performers, wrestlers perform these staged contests in one take, before a live audience. The ultimate theatre in the round, great wrestling is part complex choreography and part improvisation — with wrestlers feeding off each other and the crowd to create a unique work of art."
WWE wrestling in London
This summer WWE returns to London for the first time in over twenty years.
The show will be called WWE Money In The Bank and it takes place at the 02 in London on 1 July.
Dan Ventrelle, who works in Talent at WWE, said: "The O2 is one of the world's premier venues and the perfect home for Money In The Bank. We are excited to bring one of our 'Big 5' events to the UK and look forward to welcoming the WWE Universe to London on July 1."
How to get tickets for WWE wrestling in London
Details about regular ticketing for the event haven't been announced yet but will be in due course. What we do know though is that a variety of ticket packages will be available depending on budget.
Tickets will be available on the 02 website over the next couple of weeks, but for people keen on securing their place now, there are a handful of priority tickets available.
The On Location Exp website has Champion Passes available now for £2,675 with some pretty special extras. Included per person is premium seating, a ringside photo opportunity, pre-show hospitality and WWE Superstar photo opportunities.
Gold seats are £1,487 with floor-level seating, pre-show hospitality, Superstar photo opportunities and an autographed poster from the event. Silver seats from £432 have arena bowl seating, exclusive merchandise, a dedicated entrance and WWE lanyard.
The line-up hasn't been announced yet but will follow in the coming weeks.
Read more from City A.M. Life&Style