When and where to apply for a new job in the finance sector in 2016 – as well as which employers to target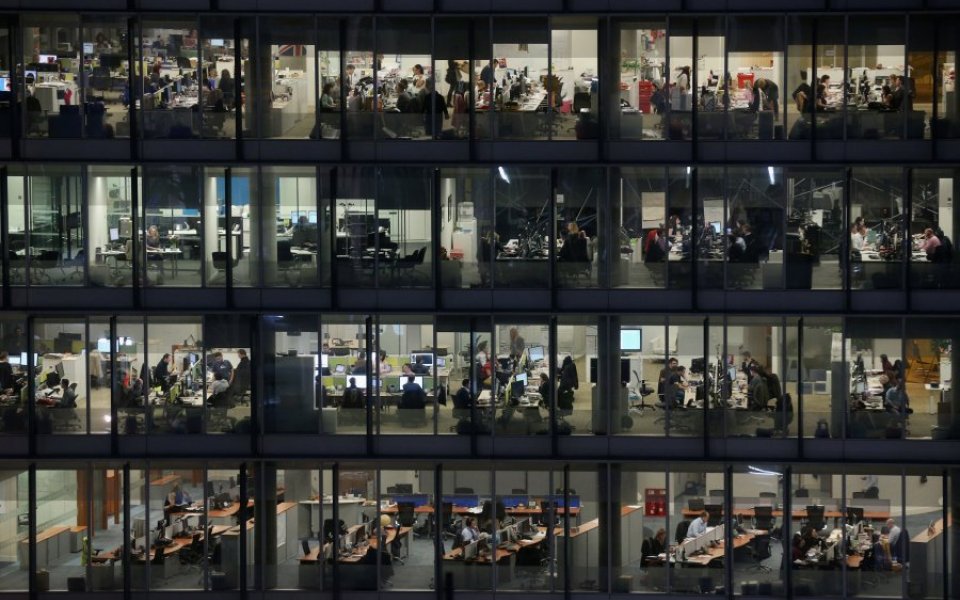 If you're one of the 7m-odd workers planning to look for a new job next year, now's the time to start polishing that CV.
But when and where should you apply for a new job – and were should you aim to work? Here's everything you need to know before you embark on the big job hunt.
1. Have patience
If you can't see that dream job advertised straight away, do not be afeared. Our analysis of data from the Office for National Statistics suggests that while the fluctuations are slight, in the last five years, the best times to look for jobs have been February, March and December, which is when the most vacancies come up. So sit tight – that ideal role may yet materialise.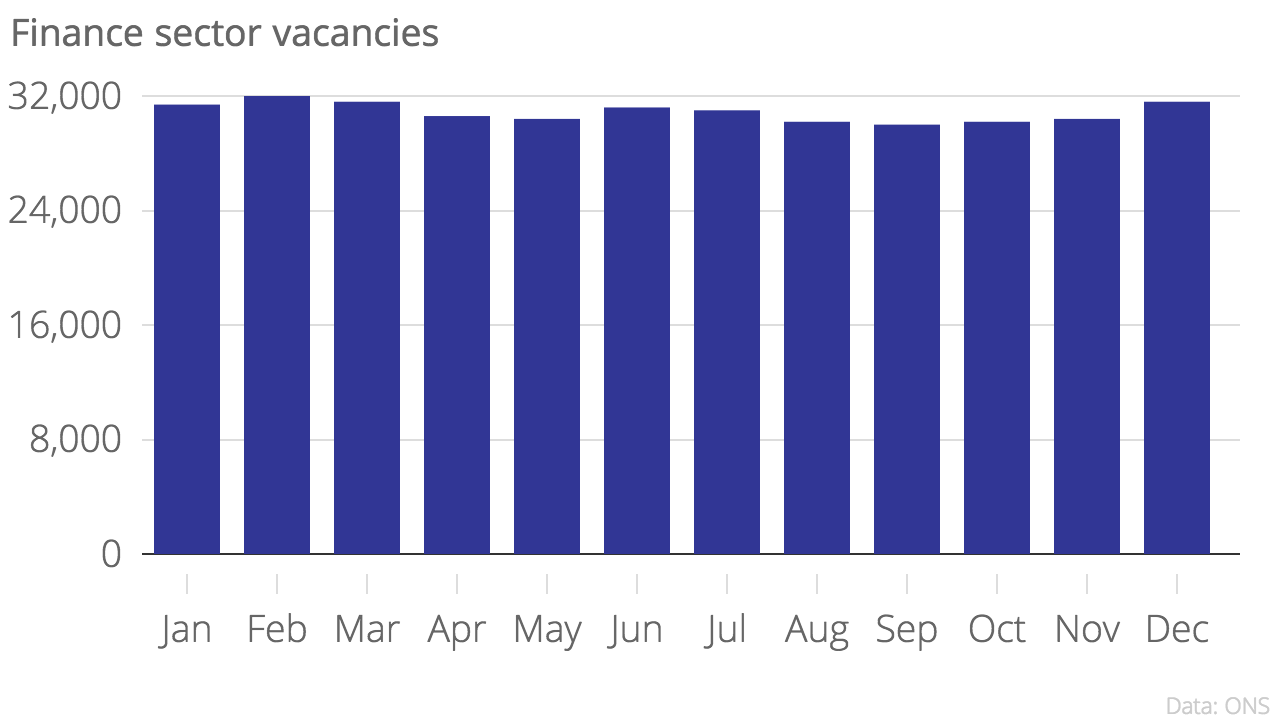 2. London isn't necessarily the answer
While London is undoubtedly the capital of the UK's finance sector, ONS data suggests it's not the only major employer: the North West, Scotland and the South West all have vast numbers of people working in finance. So if you can't find the job you cant in the capital, perhaps it's time to look elsewhere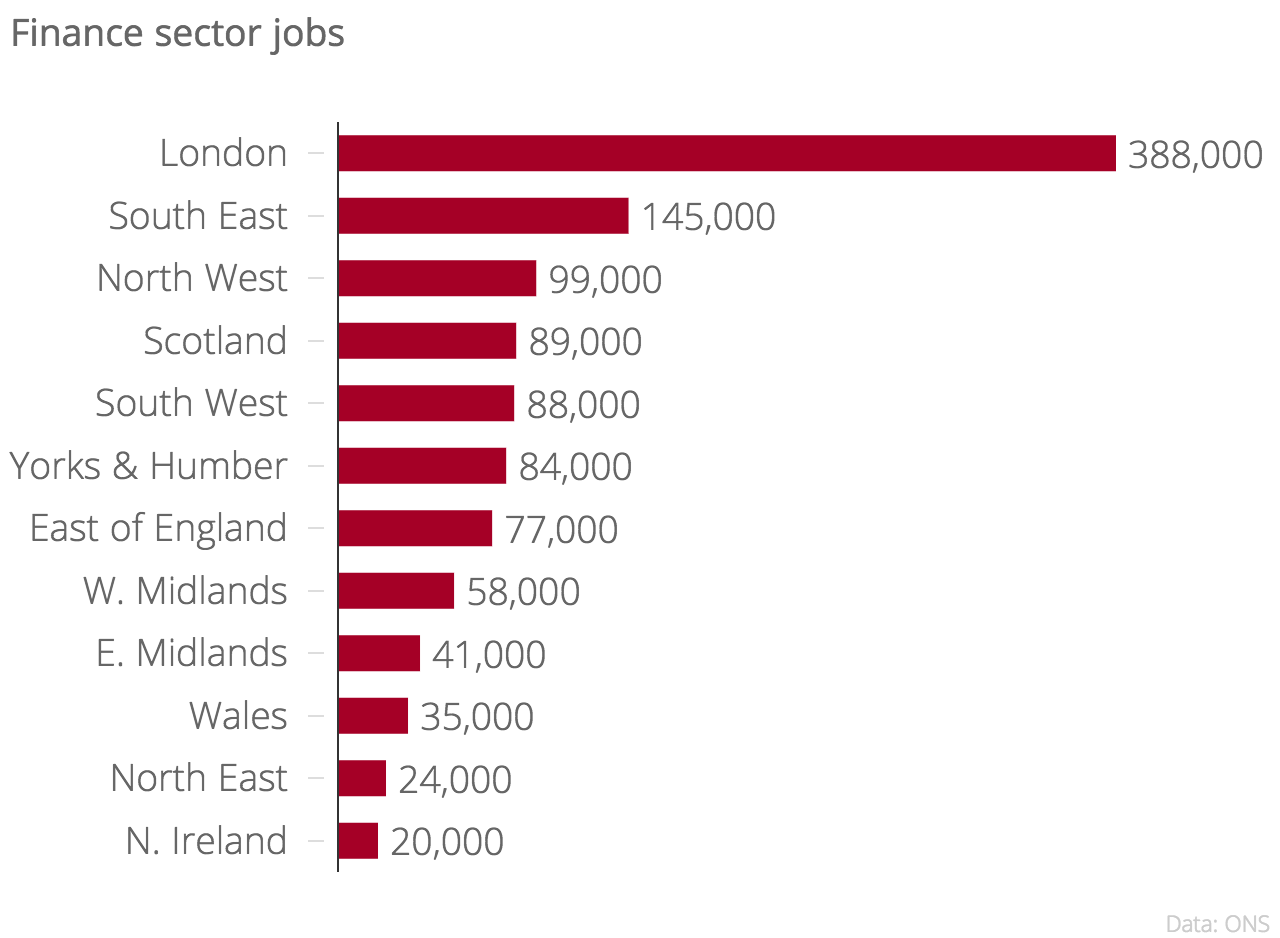 3. Which companies to set your sights on…
Just looking for a change of scenery? Glassdoor's Best Places to Work 2016, published this month, lists the UK's best employers – and while tech-based companies like Expedia, Google and Arm dominated, a select few finance sector employers were also represented.
Here's where Glassdoor reviewers suggest you look…
| | | | |
| --- | --- | --- | --- |
| Ranking | Name | Salary? | Employee review |
| 17 | JP Morgan | Analyst – £44,277; associate – £59,977 | "Reasonable salary and is stimulating to one's intelligence and skill. Has very comfortable working hours and very helpful colleagues. Would recommend to anyone." |
| 19 | Goldman Sachs | Analyst – £50,452; associate – £68,777 | "Dynamic and fast paced environment where one can develop professionally at a rapid rate " |
| 20 | Credit Suisse | Analyst – £46,656; associate – £82,048 | "Credit Suisse has a great culture for pushing employees to do their best while still being very friendly. There is politics but I've found it to be minimal." |
| 21 | PwC | Associate – £29,383; manager – £57,916 | "Great place to work & work life balance. You could learn a lot from the fast paced schedule" |