What got us talking this week – including the Autumn Statement, Syria, Black Friday and Arsenal's injury crisis
This week, we discovered we are all late-night, smartphone-using shopping addicts, as these three charts show. So sit back and relax, while we take you through what got us talking this week.
George's marvellous medicine
All eyes were on Westminster this Wednesday, as George Osborne delivered his Autumn Statement and Comprehensive Spending Review. In case you missed our extensive coverage, this infographic explains all the key announcements. And, if you are that way inclined, you can also read Osborne's speech in full here.
The biggest surprise was the decision to take changes to the controversial tax credits system off the table – a u-turn welcomed by many.
Meanwhile, the other standout announcements were around property, including a three per cent surcharge on buy-to-let homes which was seen as a kick in the teeth for landlords, and may even harm tenants rather than landlords. Moreover, while housebuilders rallied on the news of more cash for housebuilding, some saw it as little more than empty rhetoric. What should landlords do? Here's some advice.
The chancellor's ability to spend and borrow was based on a favourable £27 billion windfall from the Office for Budget Responsibility's latest forecasts. Our leading column thought this newfound confidence was a huge gamble, based on statistical guess-work rather than existing economic facts. Leading economists agreed, saying it was unlikely the chancellor will be able to keep his fiscal promises.
But enough of experts. We asked some real people what does the Autumn Statement mean for you? Here's what they said.
Syria
While we expected many of the week's events, few foresaw a Russian jet would be shot down by a Nato member state – which left many of us wondering what the repercussions might be, in an ever-tense geopolitical atmosphere following the Paris attacks earlier this month. We asked some of our regular contributors, John Hulsman and Alan Mendoza, whether Britain was underestimating the risks of getting more involved in Syria, as Russia and Turkey squared up.
Meanwhile, it got tougher for Jeremy Corbyn, who faced a revolt as shadow cabinet members back David Cameron's plans for air strikes in Syria. Many of the public seem to agree, with a new poll saying Corbyn is as well trusted as Putin when it comes to dealing with isis.
If you're in central London today, bear in mind the Stop the War coalition are also organising a march on Downing Street.
Black Friday came and went
You would have done well to avoid the hype around Black Friday. While we collectively tutted at the queues, there were fewer fights – although customers were turned away from some Tesco stores if they weren't buying a TV with their milk.
It was projected some 62 per cent of adults were taking advantage of deals – with many websites feeling the strain.
But it is not over. Cyber Monday looms – and who knows, it might even be bigger. What is true is Black Friday has spawned some multi-coloured pretenders and a never-ending sales season. Don't know your Brown Thursday from your Pink Wednesday? This handy guide explains. We quite like the idea of Giving Tuesday. We've also got MasterCard Monday to look forward to for the next few weeks.
If you're smart, though, you should be able to benefit from sales all year round. Here's why bargains aren't just for Christmas.
Leisurely reads
It is a big weekend in sport. As we look forward to the weekend's Premier League fixtures, we considered an important question – what if football had its very own Black Friday? A one-off day, during the middle of the season, for clubs to make a quick buck – by offering unwanted stars for slashed prices? Here's who we think would be up for grabs.
As Arsenal's injury woes continue, supporters with long memories will have been wary – with November labelled the club's most troublesome month. We investigated, and it turns out the curse is no hunch.
Boxer Tyson Fury has been outspoken this week. In the runup to his bout with Wladimir Klitschko today, he raised eyebrows by saying the sport could solve a "big problem" with doping by allowing fighters free rein to take performance-enhancing drugs. For all the bluster, both fighters are set for a big payday, with estimates for Fury alone topping £5 million.
And, it is the Davis Cup Final, of course. How much of a one-man team is Great Britain's Davis Cup side? Quite a lot, it seems.
Chart of the week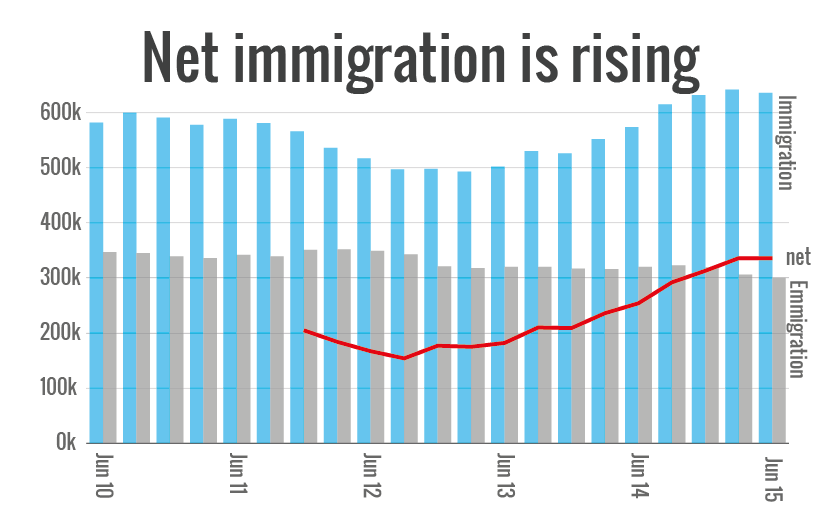 Great reads from elsewhere
While there was much focus on his words this week, the Economist looked at the man, wit this article explaining why the chancellor of the exchequer is remaking the state according to his own political philosophy.
How is everyone so savvy when it comes to knowing what terrorists want? That's what the Harvard Business Review asked in this article.