West End retailers poised for £2.3bn Christmas and Black Friday 2015 shopping bonanza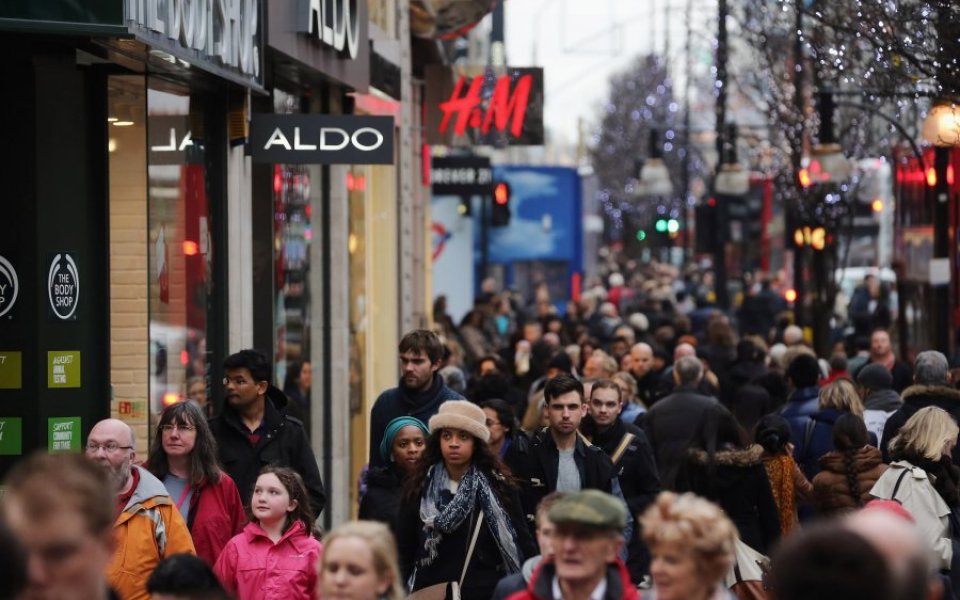 West End retailers are bracing themselves for a £2.3bn shopping bonanza this Christmas, with spending set to reach its highest level since 2007, as higher disposable incomes and lower prices help boost consumer confidence.
London's main shopping streets – Oxford Street, Bond Street and Regent Street – are expecting a 1.2 per cent uplift in sales during the last six key weeks of the year, with retailers anticipating another record Black Friday deals frenzy this year and a boost from Boxing Day falling on a regular weekend day rather than a Bank Holiday.
The New West End Company, which represents over 600 businesses in the area, said retailers and other businesses including the Metropolitan Police will be hiring an extra 4,500 staff to work over Christmas on top of the 65,000 people already employed in the West End to cope with the extra number of people coming through their doors.
Visitors to the West End are expected to reach 39m over the six Christmas weeks, which is down 1.5 per cent compared with last year. However NWEC said this was offset by higher spending overall.
Jace Tyrrell, NWEC's deputy chief executive, said: "The West End is an economic powerhouse for the UK, making a vital four per cent contribution to GDP in the last year alone. When every hour during our festive season is worth a collective £5.1m to West End retailers, it is easy to understand why the season is so tremendously important to the UK's economic well-being."
The number of international visitors from China and Russia, who are among the biggest spenders in the UK particularly in luxury goods, has been dampened by the Chinese economic slowdown and the plunge in the value of the ruble.
However Tyrrell said that the strength of the dollar against the pound had brought a massive influx of tourists from the US, with the number of American shoppers buying goods up by 17 per cent year on year.
Jonathan de Mello, head of retail consultancy Harper Dennis Hobbs which compiled the data, said: "UK retail continues to improve – economic fundamentals are very strong, with low unemployment and inflation, and rising incomes and consumer confidence.
"As a result, this Christmas is likely to be the best for retailers since 2007, and the West End – as the UK's principal retail hub – will be the main beneficiary."