Watch: Russian Steve Jobs monument dismantled after current CEO Tim Cook comes out as gay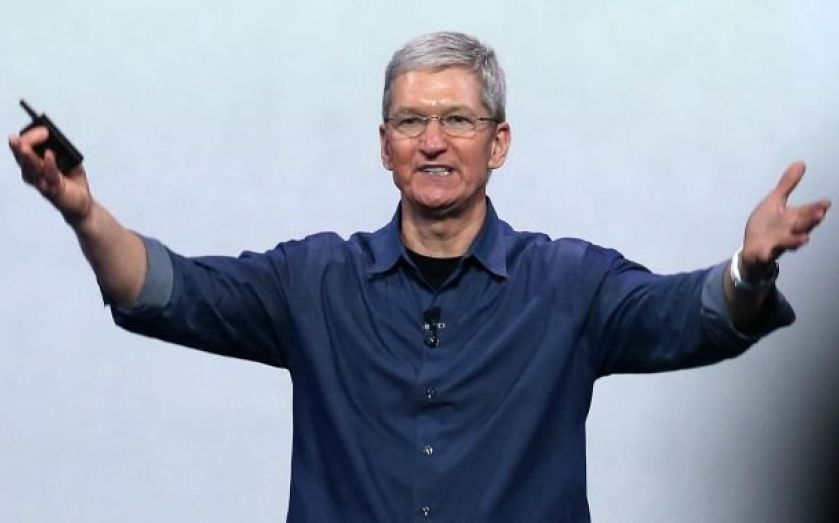 A St Petersburg monument in memory of Apple co-founder Steve Jobs has been dismantled following the current CEO of the tech giant, Tim Cook, coming out as gay.
The iPhone-shaped monument is two metres high and had sat outside the State University of Information Technologies, Mechanics and Optics.
However, ZEFS, the Russian group of companies who erected the memorial in January 2013, said it had dismantled the memorial in order to comply with Russia's LGBT propaganda law.
In June 2013 Russia president Vladimir Putin signed off on a bill making the distribution of "propaganda of non-traditional sexual relationships" illegal.
In a statement ZEFS said:
In Russia, gay propaganda and other sexual perversions among minors are prohibited by law.

After Apple CEO Tim Cook publicly called for sodomy, the monument was taken down to abide to the Russian federal law protecting children from information promoting denial of traditional family values.
The company's founder, Maxim Dolgopolov, is quoted in a ZEFS company statement as saying that as the Apple brand "becomes a symbol for sodomistic sin, reasonable people in the world will start rejecting Apple products en masse."
ZEFS also cited revelations from NSA whistleblower Edward Snowden which it claimes revealed that "Apple's technology practically spied on its users around the world, informing US security services about them."
In an open letter to Apple customers
, chief exec Tim Cook said in September that the American company had "never worked with any government agency from any country to create a backdoor in any of our products or services.
"We have also never allowed access to our servers. And we never will."
Cook wrote:
If hearing that the chief executive of Apple is gay can help someone struggling to come to terms with who he or she is, or bring comfort to anyone who feels alone, or inspire people to insist on their equality, then it's worth the trade-off with my own privacy.