Vodafone's plan for investment scares traders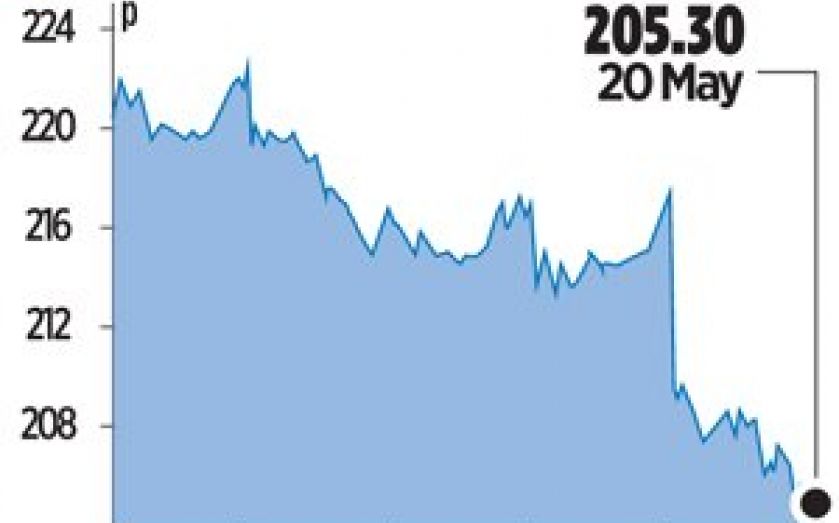 VODAFONE led the FTSE 100 fallers yesterday after warning that crucial network investments would drag on its profits next year.
Chief executive Vittorio Colao said the company would have to "muscle up" in countries like the UK and Germany in order to better compete.
Vodafone said this additional investment would reduce its profits to between £11.4bn and £11.9bn next year, down from the core profits of £12.8bn it reported for 2014.
Shares fell 5.46 per cent to 205.3p after Vodafone also posted a 1.9 per cent drop in revenues to £43.6bn during the year to 31 March, due to the heightened competition across key European markets such as Italy and Germany.
Vodafone also reported a £6.6bn writedown on assets across Germany, Spain, Portugal, Czech Republic and Romania.
"Our operational performance has been mixed. The group's emerging markets businesses have performed strongly throughout the year: we have executed our strategy well and have successfully positioned ourselves for the rapid growth in data we are now witnessing," said Colao.
"In Europe, where we continue to face competitive, regulatory and macroeconomic pressures, we have taken steps to improve our commercial performance, particularly in Germany and Italy, and are beginning to see encouraging early signs."
Vodafone said it would offer a final dividend of 7.47p, giving a total dividend up eight per cent at 11p.