US markets exercise caution ahead of Yellen speech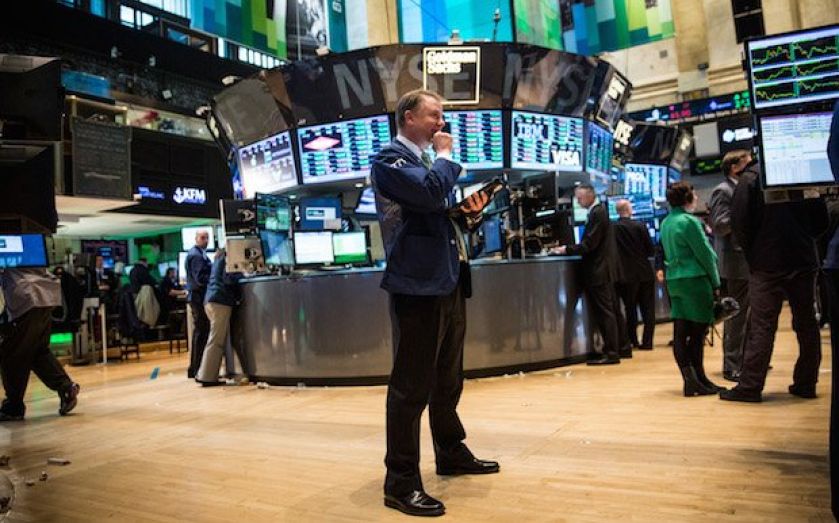 US markets crept lower today at the open, following weaker European counterparts.
Investors are awaiting the new inflation and growth forecasts from the Fed's Open Market Committee, with Janet Yellen holding her first press conference (6.00pm GMT) since taking over as chair last month.
Despite some recent weaker economic data, the Fed isn't expected to slow down its tapering programme.
The Dow Jones is currently up slightly – 0.1 per cent – at 16,357, while the Nasdaq's marginally lower at 4,332, and the NYSE composite index is down an even smaller 0.02 per cent, at 10,439.
Strong crude production
Figures from the EIA show US crude oil production hit 8.13m barrels per day last week – up around 0.4 per cent in the week and hitting a 1988 high.
On the data front today, applications for US mortgages has slipped for the fifth week out of six, falling 1.2 per cent last week.
Meanwhile, Canadian prime minister Stephen Harper has named Joe Oliver, the veteran banker, as finance minister.
Bad weather hits food and post
FedEx has slashed its profit forecast, hit by the winter snowstorms that besieged the US. Profit will now be between $6.55 and $6.80 a share, it said. Analysts had expected $6.90 a share.
And General Mills, maker of Cheerios, has also issued a profit warning for the same reason.
In other corporate news, Toyota, the Japanese car maker, has agreed to pay US authorities $1.2bn over allegations it misled consumers, in 2009 and 2010, over how safe cars were.
And BP's rejoined the bidding process for leases for work in the gulf of Mexico, following the lifting of the US government ban barring it from getting new federal contracts today.