Ukip conference 2014: Nigel Farage sets out tax-cutting policies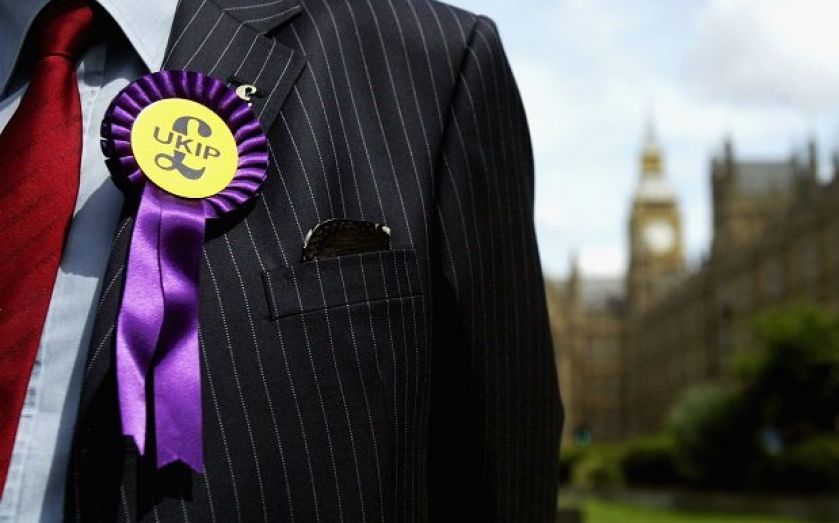 Ukip has gathered in Doncaster for its last party conference before next year's general election. The timing is somewhat unfortunate for Nigel Farage's eurosceptic party with much of the media's attention focused on the upcoming vote on whether Britain will join airstrikes against ISIS.
However, that won't stop the party putting forward some eyecatching policies to entice voters to abandon the traditional Westminster parties.
Ukip's conference is heavily orientated toward winning the blue collar vote with a focus on tax, immigration and Europe.
In addition to holding the conference in Ed Miliband's constituency, the agenda is littered with speakers telling their stories of why they left Labour for Ukip.
There is little doubt Ukip is focusing as much effort on targeting working class Labour voters in the north as much as disaffected Conservatives in the southern shires.
Here is what we know so far of Ukip's agenda for 2015:
Income tax
Ukip will promise to cut income tax for those earning up to £55,000 from 40p to 35p. Nigel Farage has said the party is setting out a "simpler fairer tax system".
Income tax threshold
The party will promise that those earning under £13,500 will pay no income tax whatsoever.
Spending cuts
To offset the £12bn loss in revenue from its tax cuts Ukip aims to leave the EU and cut the UK's foreign aid budget by 85 per cent.
Tuition fees
Nigel Farage is expected to pledge an end to tuition fees for science degrees.
NHS
Ukip has come under increasing attack from Labour over its policy stance on the NHS. Labour MP Michael Dugher told Sky News:
"Ukip are more Tory than the Tories. They stand for charging to see your GP, support for NHS privatisation, cuts to workers' rights and tax cuts for those at the very top.
To counter this, Ukip is expected to promise to keep an NHS free at the point of use.
Ukip is in high spirits after victory in the European Parliament elections, and the defection of former Conservative MP Douglas Carswell who, barring a massive upset, is on course for a comfortable by-election victory in his seat of Clacton.
Ukip are hoping to demonstrate their cross-party appeal with a strong showing in the Heywood and Middleton by-election, a Labour-held seat.